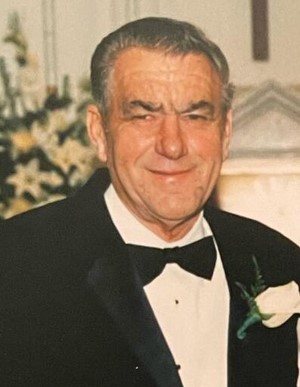 Warren "Jack" Yates, Jr. 86 of Newburg, MD passed away on Wednesday July 27, 2022 in Leonardtown, MD.

Jack was born on July 10, 1936 in Washington, DC to the late Warren and Mary Yates. He is also predeceased by his wife, Carole Christine Yates.

He is survived by his sons, Skip Yates and George Yates (Teresa); daughter, Jackie Todd (Tim). He is also survived by 9 grandchildren and 7 great grandchildren.

Jack established Captain John's Restaurant in 1963 with his father-in-law were he loved standing behind the counter socializing for hours with all his friends and customers. He also enjoyed Horse racing, trips to Las Vegas and taking his family to Disney World and Ocean City.

The family will receive friends on Friday August 5, 2022 from 10 Am until Mass time at 12 noon at the Holy Ghost Church (15848 Rock Point Rd. Newburg, MD 20664). Interment to follow in the church cemetery.

In Lieu of flowers donations may be made to the Cobb Island Volunteer Fire Department and EMS (P.O. Box 156 Cobb Island, MD 20625) or to Newburg Volunteer Rescue Squad & Fire Department (P.O. Box 9 Newburg, MD 20664).