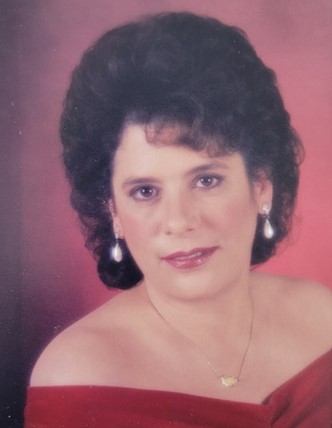 Barbara Ann Brown, 64, of Waldorf, Maryland passed away on June 14, 2022 at Hospice of Charles County in Waldorf, Maryland. Barbara was born on June 12, 1958 in Spokane, Washington to the late Norman H. Brown and Joanne M. Calligan-Brown. Barbara was the second child of four. She was an 'Air Force Brat' so she moved quite a bit until 1971, when the family settled in Waldorf. It was a nice, quiet place on a dead-end street in Carrington (St. Charles).

Barbara worked as an administrative assistant for many years for the U.S. Air Force and then at Southern Maryland Hospital until she retired on disability. Most of the time she worked two jobs to support herself and her daughter, Crystal, while also furthering her education attending college courses. She loved working and was disappointed when her health became too much and she had to retire on full disability. After her retirement, she began riding with the love of her life, James, over-the-road in his tractor trailer. She loved being able to see the country -- bragged about seeing nearly every state over those years. Eventually, her health prevented her from taking those week-long trips.

Barbara LOVED to spend time with her family, especially her grandson, DJ (who was at her house every weekend when he was young). She also loved to read -- we could fill an entire library with all the books she had -- and play video games. PlayStation, Nintendo Switch, Wii -- you name a system and she had it. She loved taking pictures of everything and would embarrass you by posting them on social media.

Barbara was preceded in death by her fiance, James A. Prayer, parents, Norman H. Brown and Joanne M. Calligan-Brown, brother, Norman H. Brown, Jr., sister, Theresa J. Brown, and brother-in-law, Alvin P. Yates. She is survived by her daughter, Crystal L. Alexander, grandson, David C. Alexander, Jr., sister, Cathy J. Brown-Yates; nephews, James E. Brown (Chrissy), Norman W. Brown (Robin), and Christopher J. Brown, great-niece Savannah, great-nephews, Junior, Shawn and Little Jimmy, and a host of many other relatives and friends who love her dearly.