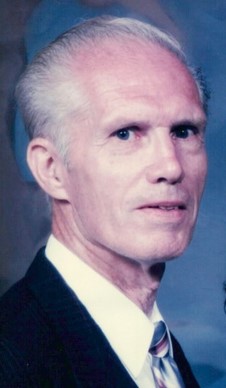 Horace "Buddy" Smith Hodges Jr. died on June 14, 2022 at 91 years of age at Civista Hospital in LaPlata, MD.

A 58 year resident of Waldorf, MD. Buddy was born August 13, 1930 in Washington, DC. to Horace Smith Hodges Sr. and Lillian Hallock Hodges.

He is survived by his wife, Carol Anne Wathen, whom he married in 1962. He leaves his two children, Barbara Hodges Hoffman and her spouse Terry Halvorsen, of LaPlata, MD, and Suzanne Hodges Pirko and her spouse Brian Pirko, of Bethesda, MD, and five grand children Michael Hoffman, Richard Hoffman, Ben Pirko, Cameron Pirko and Damon Pirko

Buddy was a great conversationalist and was always ready to talk about history, politics, his adventures while working at PEPCO and many other topics. He was a member of the St. Charles Sportsman's Club. He enjoyed drawing pictures, flying planes, the beach, cars, motorcycles, hiking, boating, traveling and all types of music with his favorite being big band music and square dancing.

He was employed at PEPCO in Washington, DC for 41 years as a transformer tester and enjoyed a long retirement.

He served in the DC National Guard as a young man.

Buddy was an only child, and his best friends Bernie Burns and Buddy Sherbert were like brothers to him with whom he enjoyed a life long friendship.