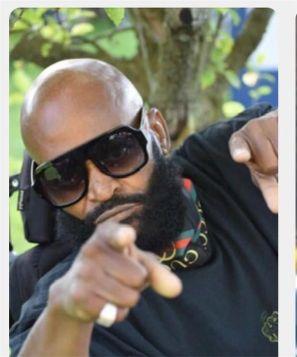 Francis Cornelius Winters, "Poo Poo", 57 of Lexington Park, MD gained his wings on June 14, 2022 at MedStar Georgetown University Hospital, Washington DC. He was born on September 20, 1964 to William E. (Poppa) and Alice G. (Dorsey) Winters in Leonardtown, MD. Francis was a graduate of Leonardtown High school in1982.

He was previously employed by the Bureau of Printing and Engraving and Catholic University as a Security Guard until he was injured and unable to continue working.

Francis loved listening to music, making music and dancing in his wheelchair. There wasn't a day that you didn't see him without his sun shades on; even if there wasn't any sun, he would still insist on wearing his sun shades. When he wasn't making music or dancing, he could be found enjoying local seafood with friends and family.

Francis is predeceased by his father, William E. Winters; nephew/godson, Demario R. Bryant and brother-in-law, Anthony R. Bryant.

He is survived by his mother, Alice G. Winters of Mechanicsville MD; brother, William A. Winters (Cynthia) of Fort Mill, SC; sister, Deidre M. Bryant Mason "Dee Dee" (Tyrone) of Lexington Park, MD; niece/goddaughter, Shanise D. Morris (Austin) of Indian Land, SC; nephews, Anthony R. Bryant Jr. (AJ) of Lexington Park, MD, and Shyheim D. Winters (Krystina) of Kaneohe Bay, HI; great nephew, Carter M. Morris of Indian Land, SC, and great niece, Nova M. Morris of Indian Land, SC, and great nephew, Reign M. Morris of Indian Land, SC.

Family and friends will unite on Tuesday, June 28, 2022 for visitation at 10:00 am until time of service at 11:00 am at Briscoe-Tonic Funeral Home, 38576 Brett Way, Mechanicsville, MD. Interment to follow at Charles Memorial Gardens, Leonardtown, MD 20650.