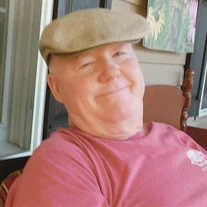 Robert "Bobby" Henry Cutright Jr., 68, of Waldorf, MD, passed away peacefully on Tuesday, January 18, 2022, in Fort Washington, MD with his family by his side.

Bobby was born on August 6, 1953 in Washington DC to Robert Henry Cutright, Sr. and the late Dora Frances Bittle Cutright, he is survived by his devoted wife of 50 years, Loretta Ann Cutright; their three children, Robert Henry Cutright III (wife Herlinda Vazquez), Angelina Marie Jonsson, and Dorothy Dolores Beasley (husband Curtis Beasley); two sisters, Kathy Jaros and Judy Bryan (husband Keith Bryan); nine grandchildren, Leo, Logan, Giselle, Erik, Sofia, Alexander, Michael, Irie, and Ezra; as well as many loving nieces and nephews.

Bobby worked as an Operating Engineer throughout Maryland, Virginia, and the District of Columbia for over 35 years. After his retirement, he most enjoyed spending time with his family and visiting the beach at the Maryland Eastern Shore. He was a loyal member of the International Union of Operating Engineers Local 77 and the Knights of Columbus, Council No. 11511, Most Holy Rosary. As a dedicated husband, father, grandfather, brother, uncle and friend, he worked hard throughout his life to thoughtfully care for his loved ones and never turn away from those in need. He will be most remembered for his kindness, generosity, and untiring willingness to help others.

The Funeral Mass will be held on Monday, January 31, 2022 at 11:00AM at St. Joseph Catholic Church in Pomfret, MD, where Robert has been a faithful parishioner since 1985.