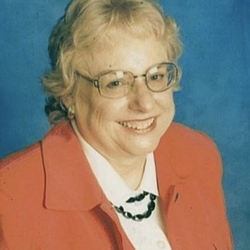 Jane Deborah Vincent née Hickey (July 21, 1940-March 10, 2021) was a beloved wife, mother, grandmother, sister and friend. She was preceded in death by her first husband Richard Vincent and her second love, Ian Shaw. She is survived by her son John Vincent and daughter-in-law Kimberly Stehle of Lusby, Maryland, daughters Karen Vincent of King George, Virginia and Laura Dillenschneider of King George, Virginia, her son in-law Steven Dillenschneider, and grandchildren Paisley, Tyler, Christian, Courtney and Caleb. She is also survived by her sister Elizabeth Hickey and her brother Thomas Hickey, Jr.

Jane graduated from George Washington University and was a sister in the Kappa Delta sorority.

After college she was employed by the State Department in Washington, DC.

Soon after getting married in December 1963, she had her first child and began her next full time career raising her children in Silver Spring, Maryland. As with most everything she took on in her life, she thrived as a mother. Driving them to dance, scouts, piano lessons, ice skating lessons or horseback riding certainly kept her busy. Every summer, she had them work on any project of their choosing, but all kids had to have an entry in the county fair.

In 1976, wanting to raise their children in a more rural environment, Jane and husband Richard moved the family to Bryantown in Charles County Maryland. It was here she started working as a reporter for the southern Maryland newspapers The Maryland Independent and The St. Mary's Beacon. Never one to turn down an adventure, she even once flew with the Blue Angels as part of a writing assignment for the newspaper.

As her children became more independent, she went back to work for the Federal Government at the Drug Enforcement Agency where she worked as an editor for 15 years until her retirement.

Jane was very passionate about her Irish heritage, the 1950's, and the 7th District in St. Mary's County. She grew up in Washington DC, but spent every summer with her parents and siblings at the family's cottage in Colton's Point, Maryland; a tradition she carried on with her own family. Her deep rooted bond with the 7th District and her teenage memories were the inspiration for writing and publishing her novel "Hard Crabs and Cultured Pearls".

She always cherished her Irish heritage making multiple visits to County Clare, Ireland to visit her Hickey relatives still living at the same farm where her grandfather had grown up until immigrating to Lowell, Massachusetts.

Anyone that has met Jane knows she was a very talented woman. In addition to writing, she was a proficient oil painter and skilled photographer. She was an avid gardener, usually referring to plants by their proper Latin name.

She will be deeply missed by her family and friends. While looking at the beautiful sunset that coincided with Jane's passing, Paisley said she once heard that when an artist dies, they get to paint the sky one last time.

Funeral mass will be held at St. Mary's Catholic Church in Bryantown, Maryland on Tuesday, March 30th at 11:00am with interment to immediately follow.

In lieu of flowers, please make contributions to the American Heart Association.