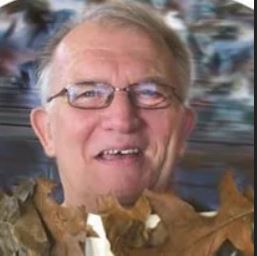 Larry Edward Tomko, 74, passed away peacefully in his home in Dunkirk, MD on February 18, 2021.

Larry was a devoted husband, father, grandfather, and great-grandfather who loved his family, church, and community and served them all faithfully during his lifetime. He had a passion for helping others whether it be for family, friends, or the community. He was a highly-skilled contractor, who took great pride in the home he built for his family where they have resided for over 40 years. Larry enjoyed beautifying his home in the woods and found raking/blowing leaves to be therapeutic and now "leaves" this fun for his children (Thanks, Dad aka "Bubba J.").

Larry began his career working at the World Bank for 10 years and then decided to form his own construction company, which he ran for 25 years followed by 15 years in the telecommunications business. Up until his passing, he enjoyed serving as the vice president for his community association.

Larry dedicated his life to the Lord and to praying for his family, friends and community. He loved making people laugh and never missed an opportunity to share a joke. He enjoyed Redskins football, Maryland crabs, and everything pumpkin.

He is survived by his loving wife, Shirley Tomko, children: Lori Sampson, Gina Tomko (Kathy Everett), and Kevin Tomko, grandchildren: Ryan Rice, Rachel Sampson, and Caidy Thompson, great grandchildren: Scarlett, Wyatt, and Titus, mother, Dorale Cutsail, siblings: Connie Meyers, David Tomko, John Tomko, and Jill Veit. Predeceased by his son-in-law, Doug Sampson.

The family will receive friends at Lee Funeral Home Calvert 8200 Jennifer Lane Owings, MD 20736 on Wednesday, February 24, 2021 from 10:00 AM to 12:00 PM where a Funeral Service will be held at 12:00 PM in the Funeral Home Chapel. Interment will follow at Lakemont Memorial Gardens Cemetery 900 West Central Avenue, Davidsonville, MD 21035.

Please click the link below to join zoom meeting:
https://us02web.zoom.us/j/83745455526?pwd=dFhQUHpwdGwrMnYvVjlERkM2TVV1UT09

Because Larry was an avid blood donor, the family is asking in lieu of flowers,
donations be made in Larry's memory to the American Red Cross. Online at: www.redcross.org/donate/memorial-donations or by mail to American Red Cross, P.O. Box 37839, Boone, IA 50037-0839.

NEW GUIDELINES FOR ATTENDING VISITATION / SERVICES.
- 50 to 75 people max at any given time in Funeral Home.
- Limit visitation to 15 minutes in visitation room to allow for others to express their condolences.
- Funeral Services in Chapel limited to 70 people with four (4) people per pew.
- Masks and six foot social distancing still applies.