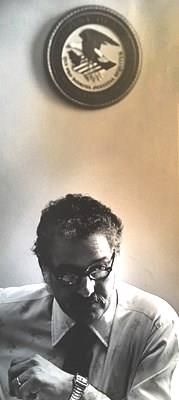 Steve D. Stephanadis, 87, passed away peacefully on March 8, 2017 at the University of Maryland Charles Regional Medical Center, having been a resident of Charles Country, Maryland for the past 48 years. Steve was born in 1930 in Cleveland, Ohio, eldest of three children of two Greek immigrants from the beautiful island of Ikaria, Greece in the Aegean Sea. The family moved to Wilmington, NC when Steve was 2 years old where he subsequently graduated from New Hanover High School and Wilmington College (later UNCW).

Steve enlisted in the US Air Force in April 1953 and was part of the 48th Fighter Interceptor Squadron based at Langley AFB, Hampton, Virginia. After his active duty service, he continued to serve in the USAF Reserve through March 1961. During this time Steve also met and married Golfo Panayiota Kakavas of Washington, DC (the daughter of Greek immigrants as well from Piraeus, Greece). Steve and Golfo had two children, Demetrios (aka Jim) and Hope. After his honorable discharge from the Air Force, Steve joined the Department of Justice, Immigration and Naturalization Service, progressing to Assistant District Director of Investigations before retiring in June 1985. Steve left behind many friends and colleagues at the Service upon retiring.

Steve was preceded in death by his parents Demetrios and Argero (nee Konzaman) Stefanadis; wife Golfo (nee Kakavas); brother Gus D. Stefanadis (Sonja nee Binikos); sister Helen (Jim Tsigounis); and daughter Hope. Steve leaves behind son Jim and wife Rebecca (nee Groves) of Chagrin Falls, Ohio; grandson Nicholas of Washington, DC; granddaughter Laura of Washington, DC; granddaughter Katherine of New Orleans, LA; sister-in-law Sonja of Clearwater, FL; sister-in-law Nicolletta Cutsumpas (Lloyd) of Danbury, CT; nephews Demetrios (Zoe) Stefanadis, John (Karen) Cutsumpas , Ted (Alicia) Cutsumpas, John Tsigounis, Nicholas (Janice) Tsigounis, and Stevie Tsigounis; nieces Annette (James) Mavres, and Arleen (Tony) Castelli; many other grandnieces and grandnephews; and dear friends.

The service will be held this Saturday, March 11, 2017 at 3:30 pm at the Huntt Funeral Home on 3035 Old Washington Road in Waldorf, Maryland 20601. Father Joseph Edgington will be officiating. Interment will be at Maryland Veterans Cemetery Cheltenham at a later date. The family also appreciates the care from the staff of University of Maryland Charles Regional Medical Center in La Plata, MD. Arrangements by Huntt Funeral Home.