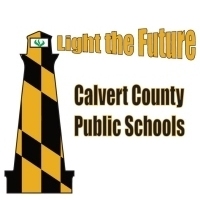 2017 SAT Scores Set New Baseline
Calvert County student results on the SAT for the class of 2017 set a new baseline in both English language arts and math as the national exam underwent its second major revision in 11 years.
Dr. Daniel D. Curry, Superintendent, said, "We are pleased to see that even with a brand new test, our students continue to exceed the performance of their peers in Maryland and around the country. It is a testament to the rigor of our curriculum and the skill of our teachers."
The College Board today released data for the new SAT, which underwent considerable changes since 2016. The organization dropped a required separate writing test, which it added about a decade ago, and changed other facets of the national exam.
Among 2017 graduates, 778 students-or 61% of the class-took the new SAT. The mean total score for Calvert County is 1104. The mean score for the Evidence-Based Reading and Writing section is 556, compared to 528 in Maryland and 527 nationwide. The mean score for math is 548, with an average of 518 in Maryland and 517 nationwide.
Each of the two sections of the SAT is scored on a 200 to 800 point scale.
The new SAT was first administered in March 2016. The class of 2017 was the first graduating class in which the majority of test takers-93% of the nationwide cohort-took the new SAT. While these performance results cannot be compared to those of previous years, they serve as the baseline for the new SAT for future year-to-year comparisons.
Sunderland Elementary Named National Blue Ribbon School
Sunderland Elementary School has been awarded the prestigious title of National Blue Ribbon School. U.S. Secretary of Education Betsy DeVos today announced the recipients of the 2017 award, which were selected on the basis of rigorous state and national requirements for high achievement.
Dr. Daniel D. Curry, Superintendent, said, "Sunderland Elementary exemplifies excellence and achievement. The staff, administration, families, community, and former principal Karen Vogel are to be commended for the work they do on behalf of students."
Principal Pam Kasulke said, "At Sunderland Elementary, we focus on the development of the whole child to ensure that students are developing socially and emotionally while being challenged with rigorous academics that both remediate and enrich based on students' needs. We strive to be the best in all we do, and we challenge students to be their personal best."
In addition to promoting high academic achievement, Sunderland encourages volunteerism and has a Family Student Organization (FSO) that also assists with fundraising efforts. All students become "future ready" by using tablets, document cameras, interactive white boards, and laptop and desktop computers. In grades 4 and 5, a 1:1 device program allows students to utilize technology in daily instruction. The school offers services for students with disabilities, as well as regional programs that include inclusive pre-K, co-taught kindergarten, and HeadStart. The Seahawk Kindness Crew works in partnership with Huntingtown High School's Key Club to foster respect and kindness. Community partnerships with local churches provide support for families in the school though the HeartFelt Backpack Program and the Angel Tree Project.
Sunderland was one of six public schools awarded Maryland Blue Ribbon status in December 2016. Those six schools were then invited to apply for the national award.
The National Blue Ribbon Schools Program honors public and private elementary, middle, and high schools where students achieve very high learning standards or are making notable improvements in closing the achievement gap. The award affirms the hard work of students, educators, families, and communities in creating safe and welcoming schools where students master challenging content.
Findings of Transportation Department Audit
At the September 28, 2017 Board of Education meeting, Prismatic Services, Inc., presented the findings of the Department of Transportation audit that was contracted jointly by Calvert County Public Schools and the Board of County Commissioners.
Dr. Daniel D. Curry, Superintendent, said, "We contracted with an outside agency for a fresh perspective. We expected recommendations for areas in need of improvement, and we are ready to move forward."
In completing the root cause analysis for the project, Prismatic, Inc., identified three underlying themes for improvement: simplification, compliance, and competition.
The consultants made twenty-four recommendations regarding these three areas. Recommendations include simplifying the school bus contractor payment formula, using automated routing and GPS software to develop mileage counts for each route, developing a set of optimized routes, and developing a performance appraisal system for school bus contractors.
The Department of Transportation was commended for performance in three areas: maintenance of comprehensive bus records, fuel tax reimbursement procedures, and ensuring that bus assistants have the necessary information to support students with special needs.
The full report is available on the school district website under Board Meeting Information on the Board of Education tab.
Joyce Arter Named Outstanding Mathematics Educator
Joyce Arter is the recipient of the 2017 Maryland Outstanding Educator Award from the Maryland Council of Teachers of Mathematics. Currently a teacher at Plum Point Middle School, Ms. Arter was honored for her work last year at Northern Middle School.
Dr. Daniel D. Curry, Superintendent, said, "Ms. Arter is not just an exemplary teacher; she is an exemplary teacher leader."
Ms. Arter was recognized for both the academic growth of her students and her instructional expertise. Joe Sutton, Supervisor of Secondary Mathematics, said, "She has a natural talent for breaking content down into component parts, bringing a global perspective to what needs to be done to reach our students at the discrete level."
In addition to her outstanding work with students, Ms. Arter enriches the mathematics community beyond her classroom through her collaboration with colleagues. Jaime Webster, Principal of Northern Middle School, said that Ms. Arter was a key leader who facilitated professional development activities. In addition, he said, "She has been an integral part of highly effective co-taught classes, providing additional supports and individualized instruction to special education students with diagnosed learning difficulties in math."
Ms. Arter has continued her tradition of excellence in her new position at Plum Point Middle School. Kelley Adams, Principal, said, "She is amazing and all about helping kids. Her fresh perspective and positive attitude are already valuable assets to our school improvement team."