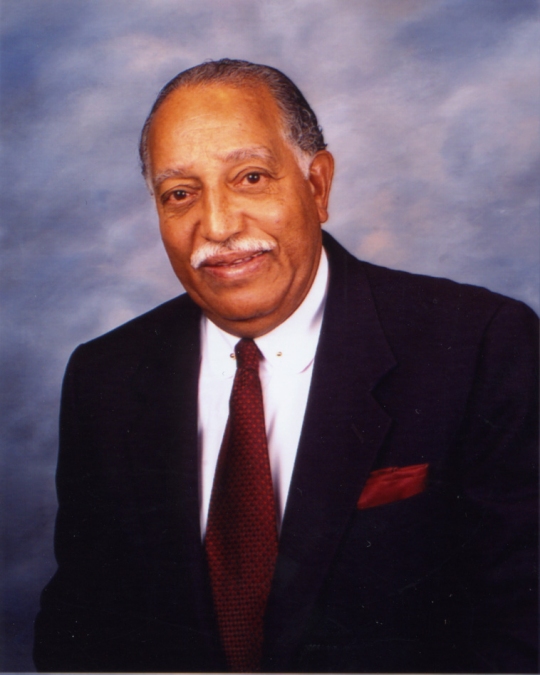 Cecil Marshall, a former member of the Charles County Board of Education, passed away on Monday, Sept. 18.
LA PLATA, Md.
(Sept. 21, 2017)—Cecil Marshall, a former member of the Charles County Board of Education, passed away on Monday, Sept. 18. Marshall served as a Board member for one, four-year term from 2002 to 2006. Throughout his career on the Board and as a former Charles County Public Schools (CCPS) employee, Marshall was well known as an advocate for children, teachers, school system staff and the Charles County community.
Following the end of his term on the Board, Marshall served as an instructional assistant at Maurice J. McDonough High School for three years, where he helped school administration and staff with any task needed to support students. Prior to his 2002 election, Marshall served as a long-term substitute at several Charles County public middle and high schools.
He had a strong rapport with young adults and often went out of his way to ensure students had access to programs that would help them achieve success after they graduated. In 1997, Marshall took a position at La Plata High School as the Job Placement Coordinator. He also served as the Job Placement Coordinator at Henry E. Lackey High School in 1999.
In this role, Marshall worked with at-risk high school students who were in danger of not graduating. Marshall was involved in the Maryland's Tomorrow program, which targets students most at-risk of not completing high school. Marshall helped to provide students with transition and guidance services, and activities that were both classroom and community-based.
In 2010, Marshall was appointed to the Charles County School Naming Advisory Committee. This committee was tasked with providing the Board with names for the next new high school planned for construction off Piney Church Road. Marshall, along with other committee members, helped to present the Board with the name of St. Charles High School.
In comments he presented at a 2011 public meeting, Marshall said his time on the Board was gratifying. "Being a Board member is a labor of love and most Board members serve in order to make Charles County a better place to live by providing a top-notch educational system for our children. The pay is low—well, almost nonexistent—but the rewards are many. My four years on the Board of Education are among some of the most memorable and gratifying in my long career," he said.
Marshall's career in advocacy and counseling began in the 1960s. He served as a counselor at Crownsville State Hospital, Episcopal Community Services in San Diego, Calif., and at St. Luke's Episcopal Hospital in Houston, Texas. Before retiring and moving to Maryland, Marshall worked for nearly 25 years as a clinical director, director of children, youth and families, and a juvenile court consultant for the Commonwealth of Pennsylvania.
His wife, Margaret, is a retired CCPS teacher and current member of the Board.