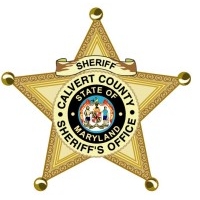 PRINCE FREDERICK, Md.
(Sept. 19, 2017)—The Calvert County Sheriff's Office today released the following incident and arrest reports.
WEEKLY SUMMARY: During the week of September 11 through September 17, deputies responded to 1,234 calls for service throughout the community.
STABBING: On Sunday, September 10, deputies responded to 11523 Ropeknot Road in Lusby for the report of a stabbing. Patrol units determined numerous people had been engaged in an altercation. It was quickly learned that two people were stabbed and critically injured. Deputies immediately began life saving measures. However, Devaughn Savoy, 29, was transported to Calvert Memorial Hospital where he succumbed to his injuries. Javonte Willett, 26, was transported to Prince George's Hospital Center where he underwent emergency surgery as a result of his stab wounds. He is currently in stable condition. Detectives worked diligently investigating every lead. Several search warrants were executed and two suspects were developed.
The suspects were identified as
twin brothers Lamarr Jefferson and Jamarr Jefferson, age 27
. Warrants were obtained for the two suspects and an extensive search for them was initiated. At approximately 1:45 a.m. Lamarr Jefferson was located with the assistance of the St. Mary's County Emergency Services Team in California, Maryland. He was arrested without incident. Calvert Detectives located Jamarr Jefferson at a residence on Rousby Hall Road, Lusby. A short time later Jamarr was apprehended during a traffic stop conducted by the Calvert County Special Operations Team. He was also arrested without incident.
TRESPASSING: On September 12, Deputy Durner responded to the Quality Inn located on Lore Road in Solomons for the report of a trespasser. Upon arrival Deputy Durner made contact with the suspect later identified as
Theresa Hebert, 59, of Solomons
, inside the lobby. Ms. Herbert was arrested and charged with trespassing.
TRESPASSING: On September 16, Deputy Spalding responded to Patuxent Camp Sites located on Williams Wharf Road in Saint Leonard for a trespassing complaint. After speaking with the complainant, they advised that
Stephen Morrow, 46, of Broomes Island
, was on the property after already being issued a no trespass order. Mr. Morrow was located in the wood line attempting to sleep. Mr. Morrow was arrested and charged with trespassing.
THEFT FROM VEHICLES CHESAPEAKE RANCH OF ESTATES: Between September 11th and September 12th several deputies responded to the Chesapeake Ranch of Estates for multiple complaints of thefts from vehicles. Multiple items were stolen out of the complainants' vehicles including money, cigarettes, Coach brand wristlet, Coach brand wallet, Michael Kors wallet, Ipad 4, Ryobi Drill Set, Surface Pro Computer 4, and a Maryland ID card. After speaking with each complainant it was discovered that all vehicles were left unlocked at the time of the thefts. The streets affected in these incidents are San Gabriel Ct, San Gabriel Road, Sitting Bull Trail, Wolf Howl Lane, and Redlands Road.
THEFT: 17-48691: On September 13, Deputy Migliaccio responded to Dunleigh Dr for the report of a theft. The victim stated sometime between September 12th and September 13th the front tag of their vehicle was stolen. The value of the stolen property is $200.
THEFT: 17-49330: On September 16, Deputy Barger responded to Dayton Ave in North Beach for the report of a theft from vehicle. The victim stated sometime between September 15th at 5:00pm and September 16th at 12:00pm someone entered their unlocked vehicle and stole their wallet containing multiple credit cards, a car key, and currency. The value of the stolen property is $325.
DAMAGED PROPERTY: 17-49173: On September 15, Sergeant Naecker responded to Dartmoor Drive for the report of damaged property. The victim stated sometime between September 14th at 9:30pm and September 15th at 5:00am their mailbox had been damaged. The estimated damage is $300.
DAMAGED PROPERTY: 17-49104: On September 15, Deputy Callison responded to Walnut Creek Road for the report of damaged property. The victim stated at approximately 4:00pm on September 14th their living room window had been damaged by an unknown object. The estimated damage is $500.
DAMAGED PROPERTY: 17-49281: On September 16, Deputy Boerum responded to 3rd Street North Beach for the report of damaged property. The victim stated that between September 15th at 8:30pm and September 16th at 5:00am they discovered their rear driver side window had been shattered and there was a brick from the yard inside the vehicle on the back seat. The estimated damage is $500.
BURGLARY: 17-48398: On September 11, Deputy Sampson responded to Leitches Wharf Road for the report of a burglary. Upon arrival the victim stated they noticed the front door to the residence was unlocked and the kitchen window in the rear of the residence had been broken. After a check of the residence, it was discovered the master bedroom had been ransacked and items in the kitchen had been broken. The overall value of damaged property and items is undetermined.
Citizens with information on any of the reported crimes above, or any criminal activity in Calvert County, who wish to report it anonymously can now access the Calvert County Crime Solvers website via so.md/calvertcrimesolvers. Information leading to the arrest and conviction of a suspect could result in a $1,000 reward.
For the current list of crime solvers cases in southern Maryland, see so.md/mostwanted
Disclaimer: In the U.S.A., all persons accused of a crime by the State are presumed to be innocent until proven guilty in a court of law. See: so.md/presumed-innocence. Additionally, all of the information provided above is solely from the perspective of the respective law enforcement agency and does not provide any direct input from the accused or persons otherwise mentioned. You can find additional information about the case by searching the Maryland Judiciary Case Search Database using the accused's name and date of birth. The database is online at so.md/mdcasesearch . Persons named who have been found innocent or not guilty of all charges in the respective case, and/or have had the case ordered expunged by the court can have their name, age, and city redacted by following the process defined at so.md/expungeme.