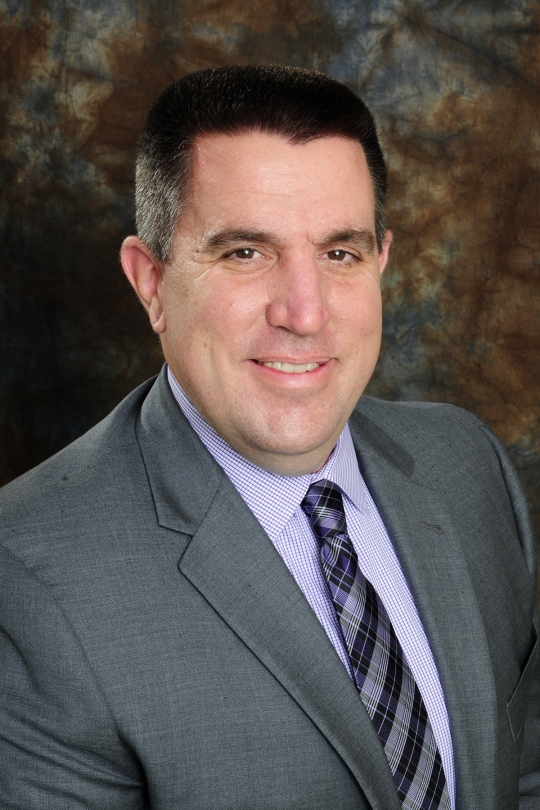 Bill Bessette.
CSM Names New Executive Director of Public Safety and Preparedness
Bill Bessette Comes to CSM from Hopkinsville Community College in Kentucky
The College of Southern Maryland (CSM) has named Bill Bessette of Mechanicsville as the college's new executive director of Public Safety and Preparedness.
In this position, Bessette is responsible for the overall protection of life and property at all four CSM campuses. The job requires strategic planning, project management, developing and coordinating the college's emergency preparedness plan and establishing and nurturing contacts within and outside the college to prevent and solve problems. Bessette will also be asked to create programs in support of safety and emergency preparedness.
"My primary goal is to foster an environment that ensures public safety, but also an individual's sense of well-being," Bessette said. "It is vital that all members of our campus community feel represented and heard and, in turn, feel safe. As a department, we will be approachable and responsive to all members of our community."
CSM President Dr. Maureen Murphy welcomed Bessette to his new position at the college. "The safety of our students, staff and visitors is a priority," Murphy said. "CSM is committed to being prepared to deal effectively with emergency situations. This commitment requires a sizable investment in planning, communication and resources, and we are pleased to have someone of Bill Bessette's caliber leading us in this critical responsibility."
Bessette comes to CSM after serving as the Director of Safety and Security at Hopkinsville Community College in Hopkinsville, Kentucky. His professional background also includes experience as a police sergeant in Lawrenceville, Georgia. He has worked in uniform patrol, as a robbery investigator and as a member of a DUI task force. He is also a certified gang investigator and an active shooter instructor.
Bessette said the environment of the CSM campuses was what attracted him to his new position. "Everyone was so upbeat and committed to the mission of the college that it made the decision an easy one," he said.
Public safety issues are increasingly critical and pervasive and Bessette encourages public engagement in these concerns. "Students, staff and community members can help by simply becoming involved. Campus safety is a group effort so community participation is critical to our success," Bessette said. "Remember the adage 'If you see something, say something.'"
Bessette earned a bachelor of arts in psychology from Ashford University in Clinton, Iowa, and a master of public administration from Norwich University in Northfield, Vermont.
For information about CSM's Public Safety Department as well as crime prevention tips, visit
ready.csmd.edu/PublicSafety/
.
CSM Hires Dr. Carmen Phelps as Diversity Executive Director
Phelps Says, 'We're All in This Together'
The College of Southern Maryland (CSM) welcomes Dr. Carmen Phelps as its new executive director of Institutional Equity and Diversity.
Phelps takes on the position at a potentially fruitful time, she said. Diversity issues are taking center stage in the national discourse, a few examples being the white supremacists' conflict in Charlottesville, Virginia, questions about the future of Title IX, the decision about the Deferred Action for Childhood Arrivals (DACA) program and its effect on children of undocumented immigrants and the issue of transgender people serving in the military.
"You have this natural climate that substantiates the need for more conversation," Phelps said, describing it as a "potentially transitional moment" in history.
"I see this office as playing an integral role in how this institution imagines itself in that transition," she said.
Describing her position as an "ambassador for diversity, inclusion, equity and access for the benefit of the college and surrounding community," Phelps said "I am looking forward to working with all students, faculty, staff and community stakeholders to ensure that our commitment to these ideals resonate through our collective work."
Phelps will be leading CSM's Institutional Equity and Diversity Office after having served in similar positions at Northern Arizona University in Flagstaff, Arizona; Temple University in Philadelphia, Pennsylvania; University of Toledo in Toledo, Ohio; and Longwood University in Farmville, Virginia. Her work experience also includes time as a writing instructor at American University and as an instructor of African American literature at George Washington University, both in Washington, D.C.
"Dr. Carmen Phelps brings a wealth of experience and enthusiasm to CSM's diversity office at a critical time," said CSM President Dr. Maureen Murphy. "CSM seeks to be an institution where diverse thoughts, values and people are heard and respected. Dr. Phelps will be working to ensure that CSM is a safe place to explore ideas and challenge assumptions, while not tolerating words or actions that diminish others. It is through embracing diversity and working together with respect and integrity that we can fulfill our mission and enhance the quality of life in Southern Maryland."
Phelps' duties at CSM include overseeing the Diversity Institute, which is focused on community partnerships, and programs like the Men of Excellence, which provides support for African American male-identified students on campus. Phelps also oversee the Charles County Mediation Center located at CSM's La Plata Campus and serves as the Title IX coordinator for CSM, dealing with gender-related discrimination issues. In addition, Phelps will work on strategic planning related to diversity issues for the college as well as scheduling programming, events and dialogues designed to create and maintain a supportive environment at the college.
CSM's Institutional Equity and Diversity Office sponsors various events supporting the college's commitment to diversity, including programs, workshops, dialogues, trainings meant to encourage cultural competency and awareness as well as advocacy and community-building.
"I've always been interested in service and advocacy-oriented work, so I suppose my interests in diversity has been inspired by that," Phelps said. "In addition, I have always been a listener as well as a community and relationship builder, which also informs this kind of work. Ultimately, I've always wanted to work in an area where I could have the potential to improve the quality of life of those whom I serve and support, and this work gives me the opportunity to fulfill that desire."
Phelps said she hopes her office's impact will extend from the college to the surrounding community. To that end, she is planning a series of conversations with community members in November to learn more about Southern Maryland and the region's issues.
"It's my intention to be as accessible and ubiquitous as possible," she said. "You have to engage."
However, Phelps notes that everyone is not at the same place on diversity issues and some people feel threatened by these discussions. She believes that her job will be to "meet people where they are," she said. "We need to honor that and find the intersecting points of interest to help all of us do better in some way."
"We're all connected. We're all in this together," Phelps said.
For information on CSM's Institutional Equity and Diversity Office, visit
www.csmd.edu/about/institutional-equity-and-diversity/
. To contact Phelps, email cphelps@csmd.edu.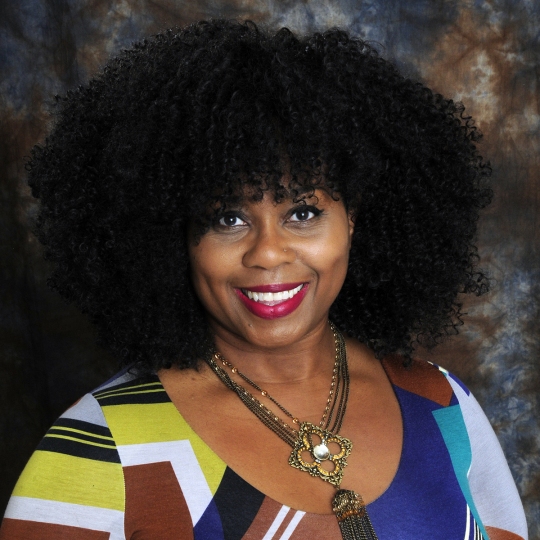 Dr. Carmen Phelps.