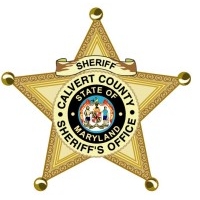 PRINCE FREDERICK, Md.
(, 2017)—The Calvert County Sheriff's Office today released the following incident and arrest reports.
WEEKLY SUMMARY: During the week of August 14–20, deputies responded to 1,203 calls for service throughout the community.
SHOPLIFTING: On August 15, a call was dispatched for a theft of a BB Gun at Walmart, Prince Frederick. Deputy R. Spalding was in the area and began to look for the suspect. Deputy V. O'Donnell located a subject matching the description behind the Green Turtle in Prince Frederick. Officers identified the suspect as
John Denlinger, Jr., 27, of Prince Frederick
. After speaking with Denlinger, he was placed under arrest by Deputy Spalding for Theft less than $1,000.
CDS POSSESSION: On August 19, Deputy Yates responded to the area of Fox Run Blvd. in Prince Frederick for a reported possible impaired driver. Deputy Yates located the vehicle and after observation he initiated a traffic stop. Deputy Yates identified the driver as
Heather Davis, 35, of Huntingtown
. After a K9 alerted to the presence of CDS in the vehicle, Deputy Yates located CDS and Davis was placed under arrest and charged with 2 counts of CDS possession not marijuana (Clonazepam & Oxymorphone Hydrochloride).
DAMAGE PROPERTY 17-43483: On August 14, Deputy First Class Beisel responded to Cambridge Pl. in Prince Frederick for a report of damaged property. The complainant stated that their vehicle windshield was broken and the vehicle had damage to the hood. The complainant stated this occurred between August 13th at 10 p.m. and August 14th at 2:00 p.m. The estimated damage is $1,000.
DAMAGE PROPERTY 17-44586: On August 20, Deputy Callison responded to Abington Manor Dr. in Huntingtown for report of damaged property to a couple of vehicles. The victims stated their windshields had been broken. An unknown object was used to break both vehicle windshields. The estimated damage for both windshields is approximately $1,000.
THEFT 17-43642: On August 15, Deputy Boerum responded to Buckler Rd. in Huntingtown for a theft report. The victim stated their registration sticker that was attached to their license plate had been stolen. The theft occurred between August 14th 8:00 p.m. and August 15th 8:00 a.m. The value is $50.
THEFT 17-43783: On August 16, Deputy Williamson responded to Sam Owings Place in Owings for a theft report. The victim advised someone stole a black 50 AMP Stick Welder . The theft occurred between August 14th 8:00 a.m. and August 15th 6:30 p.m. The value is $100.
Citizens with information on any of the reported crimes above, or any criminal activity in Calvert County, who wish to report it anonymously can now access the Calvert County Crime Solvers website via so.md/calvertcrimesolvers. Information leading to the arrest and conviction of a suspect could result in a $1,000 reward.
For the current list of crime solvers cases in southern Maryland, see so.md/mostwanted
Disclaimer: In the U.S.A., all persons accused of a crime by the State are presumed to be innocent until proven guilty in a court of law. See: so.md/presumed-innocence. Additionally, all of the information provided above is solely from the perspective of the respective law enforcement agency and does not provide any direct input from the accused or persons otherwise mentioned. You can find additional information about the case by searching the Maryland Judiciary Case Search Database using the accused's name and date of birth. The database is online at so.md/mdcasesearch . Persons named who have been found innocent or not guilty of all charges in the respective case, and/or have had the case ordered expunged by the court can have their name, age, and city redacted by following the process defined at so.md/expungeme.