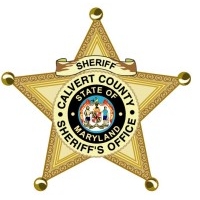 PRINCE FREDERICK, Md.
(August 16, 2017)—The Calvert County Sheriff's Office today released the following incident and arrest reports.
WEEKLY SUMMARY: During the week of August 7–August 13, deputies responded to 1,284 calls for service throughout the community.
DAMAGE PROPERTY 17-42687: On August 10, Sergeant M. Naecker responded to the Walnut Creek subdivision for a report of damage property. The complainant located a mailbox that had been removed from the ground and a street light that had been damaged. A stop sign in the area was also removed from the ground. No suspects in the case. Approximate damage is $500.
THEFT 17-42366: On August 8, Deputy First Class Weems responded to Bay Drive, Lusby for a theft complaint. The victim stated that 4 landscaping pavers had been removed from their landscaped wall. There are no suspects in the case. The value is $250.
THEFT 17-43150: On August 12, Deputy First Class Hardesty responded to Maple Way, Lusby for a theft complaint. The victim stated that sometime between August 11th–August 12th someone removed the front tag from their vehicle. The value is $25.
THEFT 17-43123: On August 12, Deputy Williamson responded to Lyons Creek Rd., Dunkirk for a theft complaint. The victim reported a lion statue was stolen from the end of their driveway. The theft occurred sometime between August 10th–August 12th. The value is $500.
Arrests:
8/10/2017—William Brown, Jr., 59, of Huntingtown, Indecent Exposure and Trespassing.
8/10/2017—Barry Quigley, 51, of Pasadena, CDS Possession Marijuana 10+ grams, Possession of Paraphernalia.
8/12/2017—Joseph Young, Jr., 27, of Leonardtown, Disorderly Conduct.
8/13/2017—Rashaun Peebles, 39, of Prince Frederick, Theft less than $100.
Citizens with information on any of the reported crimes above, or any criminal activity in Calvert County, who wish to report it anonymously can now access the Calvert County Crime Solvers website via so.md/calvertcrimesolvers. Information leading to the arrest and conviction of a suspect could result in a $1,000 reward.
For the current list of crime solvers cases in southern Maryland, see so.md/mostwanted
Disclaimer: In the U.S.A., all persons accused of a crime by the State are presumed to be innocent until proven guilty in a court of law. See: so.md/presumed-innocence. Additionally, all of the information provided above is solely from the perspective of the respective law enforcement agency and does not provide any direct input from the accused or persons otherwise mentioned. You can find additional information about the case by searching the Maryland Judiciary Case Search Database using the accused's name and date of birth. The database is online at so.md/mdcasesearch . Persons named who have been found innocent or not guilty of all charges in the respective case, and/or have had the case ordered expunged by the court can have their name, age, and city redacted by following the process defined at so.md/expungeme.