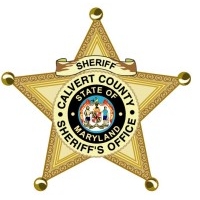 PRINCE FREDERICK, Md.
(August 7, 2017)—The Calvert County Sheriff's Office today released the following incident and arrest reports.
WEEKLY SUMMARY: During the week of July 31 through August 6, deputies responded to 1,418 calls for service throughout the community.
Arrests
7/31/2017—Tykee Dallas, 36, of Baltimore: CDS Possession not marijuana & possession of paraphernalia.
8/1/2017—James Zalovick, 30, of Prince Frederick: Trespassing, Fraud and Obstruct/Hinder.
8/1/2017—Charles Lake, 62, of Odenton: Trespassing.
8/3/2017—Chyenne Lee, 37, of Forestville: Burglary, Destruction of Property, Trespassing & Disorderly.
8/3/2017—Joshua James, 21, of St. Leonard: Alter/Drug Alcohol Test.
8/3/2017—Jennifer Hilton, 45, of Huntingtown: Assault 2nd degree.
8/3/2017—Lity Thompson, 43, of Lexington Park: Theft $1000 to under $10,000 and Theft Scheme $1000 to under $10,000.
8/6/2017—Tonika Neal, 36, of Lanham: Theft less than $1,000.
Incidents
DAMAGE PROPERTY 17-40759: On July 31, 2017 Deputy First Class Clas responded to Beach Elementary School for a destruction of property. The complainant stated someone kicked out wooden ramp slats to a trailer. The incident occurred between July 28th at 5:00 p.m.—July 31st at 8:30 a.m.
DAMAGE PROPERTY 17-41159: On August 2, 2017 Deputy First Class Clark responded to 26th St, Chesapeake Beach, for a damaged property call. The victim stated the tires on their vehicle had been slashed sometime around August 1, 2017 at 10 p.m.—August 2, 2017 8:45 a.m. The damaged value is approximately $500.
DAMAGE PROPERTY 17-41249: On August 2, 2017 Deputy Rzepkowski responded to a call for damaged property. The victim stated their vehicle was parked at the Giant on Rousby Hall Rd, Lusby, when he noticed someone used an unknown object to scratch the vehicle. The damage value is approximately $2,000.
THEFT/DAMAGE PROPERTY 17-41506: On August 3, 2017 Deputy First Class T. Buckler responded to Kellam Field, Chesapeake Beach for a reported theft and destruction of property. The complainant states that 2 baseball statues had been tipped over and a flag was stolen between August 2, 2017 8:30 p.m. and August 3, 2017 5:30 p.m. The value is $220.
THEFT 17-41822: On August 5, Deputy First Class Holt responded to a residence on Dogwood Circle, St. Leonard for a theft. The victim states between August 3, 2017 and August 5, 2017 someone stole jewelry from the residence. The Value of the property is $6,060.
Citizens with information on any of the reported crimes above, or any criminal activity in Calvert County, who wish to report it anonymously can now access the Calvert County Crime Solvers website via so.md/calvertcrimesolvers. Information leading to the arrest and conviction of a suspect could result in a $1,000 reward.
For the current list of crime solvers cases in southern Maryland, see so.md/mostwanted
Disclaimer: In the U.S.A., all persons accused of a crime by the State are presumed to be innocent until proven guilty in a court of law. See: so.md/presumed-innocence. Additionally, all of the information provided above is solely from the perspective of the respective law enforcement agency and does not provide any direct input from the accused or persons otherwise mentioned. You can find additional information about the case by searching the Maryland Judiciary Case Search Database using the accused's name and date of birth. The database is online at so.md/mdcasesearch . Persons named who have been found innocent or not guilty of all charges in the respective case, and/or have had the case ordered expunged by the court can have their name, age, and city redacted by following the process defined at so.md/expungeme.