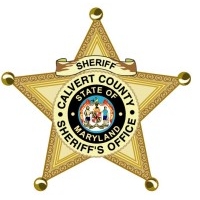 PRINCE FREDERICK, Md.
(May 02, 2017)—The Calvert County Sheriff's Office today released the following incident and arrest reports.
WEEKLY SUMMARY: During the week of April 24 through April 30, deputies responded to 1,326 calls for service throughout the community.
BURGLARY CASE #17-22212: On April 29, 2017, Deputy R. Kreps responded to Bristol Drive, in Chesapeake Beach, for the report of a burglary. The victim explained that while replacing a door handle, he noticed pry marks on the frame and weather stripping around the door. The damage to the frame occurred within the last two (2) weeks; nothing appears to be missing and entry was not made.
BURGLARY CASE #17-21597: On April 26, 2017, Deputy J. Ward responded to Broome's Island Rd, in Port Republic, for the report of a shed burglary. The victim stated sometime after the 15th of April, someone entered his locked shed and stole two (2) Frigidaire window air conditioners. One unit has 5,000 BTU's and the other 8,000 BTU's. There was no damage or forced entry marks on the shed.
BURGLARY CASE #17-21299: On April 24, 2017, Deputy B. Sampson was dispatched to Joy Rd, in Lusby, for the report of a home burglary. Upon arrival he made contact with a witness who stated while he was cutting grass, he observed the rear basement door had been forced open. The damage took place sometime between the middle of February and the 24th of April. Nothing appears to be stolen from the house.
BURGLARY CASE #17-21254: On April 24, 2017, Deputy V. O'Donnell was dispatched to HG Trueman Road, in Lusby, for the report of a burglary. He made contact with the victim who stated someone had entered his locked garage, vandalized his 1990 Chevrolet Corvette and stole the radio. The last time the victim was in the garage and saw the Corvette undamaged was on April 21st. The door leading to the garage showed no signs of a forced entry. All body panels had large scratch marks, the interior of the Corvette had been ransacked and the radio's wires had been cut in order to remove the radio.
CDS VIOLATION CASE #17-22484: On April 29, 2017, Deputy R. Kreps responded to Roland's, in Chesapeake Beach, for the complaint of a disorderly subject. Upon arrival a witness explained they observed a black male repeatedly pulling his pants down. He located the male subject, later identified as
Keith Lucombe, III, 28, of Huntingtown
, who appeared to be under the influence. He approached Lucombe who kept placing his hands in his pockets after being told repeatedly to stop. A piece of paper (Suboxone strip) fell out of Lucombe's pocket and landed at his feet. At this time a search of his person revealed a small plastic bag containing heroin. While being processed at the Detention Center, two (2) additional plastic baggies with Heroin (residue), Suboxone and Tramadol pills were found in his underclothing. He was charged with CDS possession of Heroin, Suboxone, Tramadol and Possession of Paraphernalia (baggie).
DESTRUCTION OF PROPERTY CASE #17-22369: On April 30, 2017, at approximately 11:30am, Deputy R. Kreps was dispatched to Old Town Road, in Huntingtown, for the report of damaged property. He made contact with the victim who advised he found the rear entry door window broken, the kitchen french door was damaged and eight (8) windows were broken. He last checked on his property April 23rd, around 11:30am, and there was no damage at that time.
DESTRUCTION OF PROPERTY CASE #17-21687: On April 26, 2017, Deputy N. Buckler was dispatched to Central Square Drive, in Prince Frederick, for the report of damaged property. He spoke with the complainant who stated he had gone into the Outback restaurant at approximately 8:30pm, and returned to his vehicle about 10:00pm to find his driver's side mirror had been bent and the bracket was broken. There are no suspects at this time.
DISORDERLY CONDUCT CASE #17-22308: On April 29, 2017, Deputy R. Wilson was dispatched to the Solomon's Island Taco Bell parking lot to assist Deputy D. Naughton with a vehicle chase that ended in the Taco Bell parking lot. While conducting their investigation, another male arrived on the scene who claimed to be friends of the driver of the fleeing motorcycle. The male later identified as
Brandon Currie, 22, of Leonardtown
, was told to leave the immediate area so Officers could safely conduct their investigation. When Currie refused to leave the area, he was informed he would be placed under arrest for hindering an investigation. Currie continued to prevent Deputy Wilson from assisting the other Officers by interfering and not following orders. He was placed under arrest for Obstructing and Hindering.
DISORDERLY CONDUCT CASE #17-22265: On April 29, 2017, Deputy B. Boerum was dispatched to Solomon's Island Road/West Dares Beach Road, in Prince Frederick, for several complaints of an intoxicated white male attempting to cross the road. Upon arrival to the area, he witnessed a white male, later identified as
James Johnson, II, 66, of Morganza
, staggering and having a difficult time keeping his balance. While speaking with Johnson, he detected a strong odor of alcoholic beverage emitting from his breath and he was not able to sit without falling down. Due to the fact he was placing himself and others in danger, he was placed under arrest and charged with Intoxicated Endanger and Disorderly Conduct.
DISORDERLY CONDUCT CASE #17-21938: On April 28, 2017, Deputy A. Ostazeski responded to Bald Eagle Lane, in Lusby, for the report of a disorderly subject and an assault. Prior to units arriving on the scene, the complainant and victim stated the suspect fled the scene in his vehicle. Deputy R. Evans located the suspect
De'Aune Clybourne, 23, of Lexington Park
, on Gunsmoke Trail, in Lusby. He was found to be driving while impaired. Clybourne was subsequently arrested and charged with three (3) counts of DWI, carrying a Concealed Dangerous Weapon, Disorderly Conduct, Intoxicated Endanger and 2nd Degree Assault.
THEFT CASE #17-22247: On April 29, 2017, Deputy C. Callison responded to the Prince Frederick indoor pool, located at Auto Drive, for the report of a theft. Upon my arrival he spoke with the victim who explained they arrived at the pool around 5:00pm and placed their personal belongings into two (2) lockers in the female locker room. Upon returning to the lockers around 7:00pm, they discovered both lockers had been rifled through and the following items were stolen: tan tote bag (with logo "BFF"), diaper bag, three (3) hair brushes, bath products (shampoo, conditioner, body wash, medicated soap), two (2) girls dresses (one red; one black/white spotted), 2 pairs of girls underclothing, 2 size large women's shirts (one olive green; one tan/gold stripes), a black Victoria Secret's bra and a white Nike baseball hat.
THEFT CASE #17-21835: On April 27, 2017, Deputy R. Shrawder was dispatched to Shannon Way, in Port Republic, for the report of a theft. Upon arrival the victim explained she had furniture delivered around 12:30 that day by the same two (2) movers that were previously at their home the week before. At that time the movers had shown interest in the mixed Bernese Mastiff puppies they were selling. The movers parked their delivery truck near the six (6) puppies they kept in a secured play pen. When the movers left she checked on the puppies and one (1) was gone.
THEFT CASE #17-21742: On April 27, 2017, Deputy N. Buckler was dispatched to Adelina Road, in Prince Frederick, at approximately 3:30am for a theft from vehicle in progress. The victim stated because they heard their (unlocked) car door open, they turned on the outside lights and observed a white male inside their car. The Control Center was able to put out a broadcast describing the suspect and the direction he took off running. Deputy E. Basham assisted with the search and advised he observed a white male subject walking on Adelina Road, in the area of Sixes Road, matching the description of the suspect. He was able to confirm
Christopher Freeman, 34, of Prince Frederick
, was the subject seen in the victim's vehicle. Freeman was transported to the Detention Center and charged with Theft less than $1000.
Citizens with information on any of the reported crimes above, or any criminal activity in Calvert County, who wish to report it anonymously can now access the Calvert County Crime Solvers website via so.md/calvertcrimesolvers. Information leading to the arrest and conviction of a suspect could result in a $1,000 reward.
For the current list of crime solvers cases in southern Maryland, see so.md/mostwanted
Disclaimer: In the U.S.A., all persons accused of a crime by the State are presumed to be innocent until proven guilty in a court of law. See: so.md/presumed-innocence. Additionally, all of the information provided above is solely from the perspective of the respective law enforcement agency and does not provide any direct input from the accused or persons otherwise mentioned. You can find additional information about the case by searching the Maryland Judiciary Case Search Database using the accused's name and date of birth. The database is online at so.md/mdcasesearch . Persons named who have been found innocent or not guilty of all charges in the respective case, and/or have had the case ordered expunged by the court can have their name, age, and city redacted by following the process defined at so.md/expungeme.