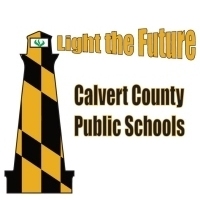 Jennifer Sturge Named Lilead Fellow
Jennifer Sturge, Digital Learning and Library Media Teacher Specialist, is one of twenty-two school district library leaders to be named a 2017-2018 Lilead Fellow. The goal of the Lilead Project is to study, support, and build community among school library supervisors-the individuals who coordinate library and information services in school districts across the country. The highly competitive nationwide program is an intensive eighteen-month long professional development program, focusing on developing leadership skills in integrating information literacy instruction, technology use, and advocacy for library programs.
Dr. Daniel D. Curry, Superintendent, said, "We obviously think very highly of Ms. Sturge and value her leadership in CCPS. It is now clear that she is exemplary in the eyes of others, as well."
As a Lilead Fellow, Ms. Sturge will participate with her cohort in online courses, face-to-face meetings, virtual work sessions, and a Summer Institute at Old Dominion University in Virginia, all of which will enhance her work in Calvert County Public Schools.
The Lilead Fellows Program is funded by the Institute of Museum and Library Services, the primary source of federal support for the nation's 123,000 libraries and 17,500 museums.
Calvert Students Shine at Regional Science Fair
Gayathri Plakkot, a junior from Huntingtown High School, was a Grand Prize Winner at the Prince George's County Science Fair. In addition to being a Grand Prize Winner, Gayathri won first place in her category and earned a Best Presentation Award.
As a Grand Prize Winner, Gayathri advanced to participate in the Intel International Science and Engineering Fair that will be held in Los Angeles, California on May 14-19, 2017. At the Intel Fair, Gayathri will compete, along with approximately 1,750 students from around the world, to win scholarships and prize money in excess of $75,000.
Dr. Daniel D. Curry, Superintendent, said, "We are proud of our students whose success is evidence of both their hard work and outstanding teachers."
The complete list of winners from Calvert County Public Schools includes: