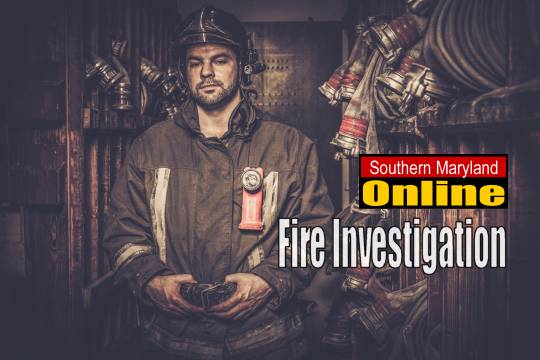 Carroll County Man Charged with St. Mary's College of Maryland On-Campus Related Fire Incident
ST. MARY'S COUNTY, Md.
(February 3, 2017)—A 19-year-old male student has been charged after determining he was responsible for setting a fire inside Dorchester Hall located on St. Mary's College of Maryland campus in St. Mary's City.
On March 24, 2016 at approximately 3:00 p.m., a fire involving clothing inside the laundry room was discovered by staff and quickly extinguished. The Office of the State Fire Marshal investigated the incident and collected evidence. Two additional incidents occurred on March 25th with a small fire on a chair cushion on the third floor and March 27th when a roll of toilet paper was found burning on a table.
Investigators determined Edward Granlund, 19, of Westminster, Maryland was responsible for the fire that occurred on March 24, 2016. The additional incidents remain under investigation. Granlund was transported from Westminster to the St. Mary's County Detention Center without incident. He is currently being held on a charge of 2nd Degree Attempted Arson.
Owner Charged in Arson of Vehicle
CHARLES COUNTY, Md.
(February 1, 2017)—Investigators from the Maryland State Fire Marshal's Office took John A. Word, Jr., 28, into custody on Monday, January 30th after the Prince George's County Police Department had arrested him in an unrelated case. Word was developed as a suspect in a fire which occurred on September 16, 2016 around 12:50 am. Deputy State Fire Marshal's obtained an arrest warrant for him on January 13th, 2017 after a lengthy investigation. The fire occurred on Sourwood Avenue involving a 2012 Chevrolet Malibu, which belonged to Word. The vehicle was completely destroyed by the fire causing approximately $10,000 in damages. The Waldorf Volunteer Fire Department extinguished the fire within 5 minutes. The investigation revealed Word intentionally set the fire for insurance fraud.
Word was charged with Second Degree Arson, First Degree Malicious Burning and Insurance Fraud and was taken to the Charles County Detention Center.
Grand Jury Indicts Local Man on Arson Related Charges
CHARLES COUNTY, Md.
(January 31, 2017)—A Charles County Grand Jury has indicted, Eric Scott White, 40, on charges of: (3) counts Attempted Murder, 1st Degree Arson, 1st Degree Assault, and (3) counts of Reckless Endangerment. White was linked to an arson fire located at 6706 Coati Court in Waldorf which occurred on December 15, 2016 after a domestic dispute. The fire was determined to be intentionally set in his own home while his wife and children were inside the residence. The fire caused an estimated $35,000 in damage to the structure and contents. No one was injured during the incident.
On, December 27, 2016 at 2:30 pm, investigators from the Maryland State Fire Marshal's Office, along with members of the United States Marshals Fugitive Task Force successfully located and apprehended White at his parents residence in Hickory, North Carolina. He was extradited to Maryland and remains at the Charles County Detention Center.