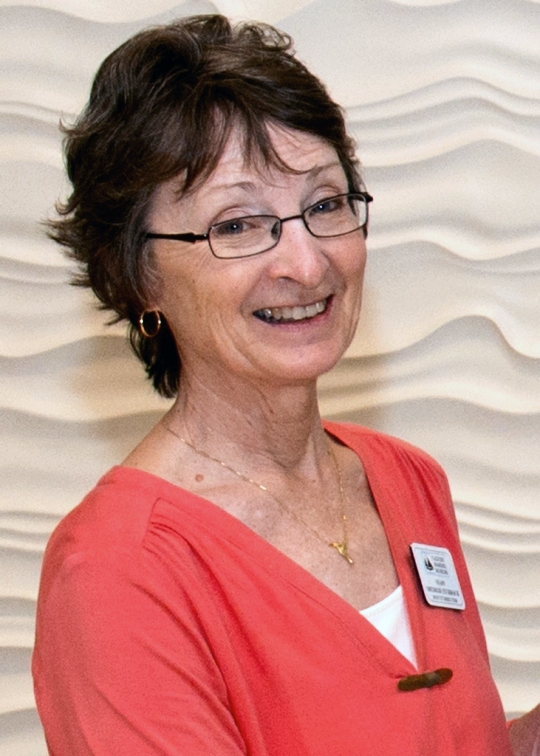 CMM has promoted Sherrod Sturrock from within to serve as its new director; she served as the museum's deputy director since 2001. (Photo: Robert Hall)
SOLOMONS, Md.
(Oct. 14, 2016)—The Calvert Marine Museum has promoted Sherrod Sturrock from within to serve as its new director; she served as the museum's deputy director since 2001.
Sturrock brings a unique breadth of experience, having worked for over 40 years in non-profits, government, the educational sector, and private business.
"I am delighted Sherrod has accepted the director position at the museum," Barbara Gardner, CMM Board of Governors President said. "I've had the opportunity to observe her unwavering commitment to the success of the museum and I look forward to working together as we confront new challenges. She is the absolute right person for the job."
As museum director, Sturrock will assume responsibility for continuing the success of Southern Maryland's jewel. The museum serves over 80,000 visitors annually, provides dynamic educational programming for thousands of students, offers quality entertainment through the summer concert series, and serves the community through ongoing events, programs, and exhibits. Sturrock will focus attention to the external aspects of running the museum—long range planning, working with the development team and the board on fundraising, building coalitions and partnerships with other institutions, and supporting Calvert County Government's goals for heritage tourism.
"I am very excited to be stepping up and taking on this challenge," Sturrock said. "The museum is in a great place, and yet, there is so much more we can do. Having the in-depth knowledge of the museum's mission and operations is clearly an asset. I believe that during my tenure, I will be able to make a difference, but not alone. This is a very special museum, built on a remarkable history, and made up of a talented staff, unbelievably dedicated volunteers, a dynamic board, and generous county support."
Prior to coming to the museum, Sturrock served as the county's Capital Projects Coordinator for 14 years, an experience that helped strengthen the ties between the museum and the county. In that role, she helped build and/or renovate a number of the museum's facilities. She also served as the Education Director of the Kohl Children's Museum in Illinois, Executive Director of the Loon and Heron Children's Theatre in Massachusetts, and Director of National Outreach Programs for the Foxfire Fund in Georgia.
Sturrock earned her M.Ed. from Harvard University and has a B.A. in Theatre and Communication from Virginia Commonwealth University.