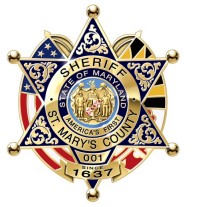 LEONARDTOWN, Md.
(Sept. 26, 2016)—The St. Mary's County Sheriff's Office today released the following DUI arrests for the month of August 2016.
8/10/2016—Richard Craig Gibson, age 42, of Mechanicsville, by Dep. H. Smith
8/11/2016—Sean Michael Fowler, age 19, of Hughesville, by Dep. S. Shelko
8/14/2016—David Allen Mcclay, age 26, of Waldorf, by DFC D. Potter
8/11/2016—Katherine Marie Dittmer, age 49, of Lexington Park, by Cpl W. Ray
8/22/2016—Justin Andrew Revell, age 30, of California, by Dep. M. Beyer
8/27/2016—John Struven Evans, Jr., age 23, of Mechanicsville, by DFC D. Potter (NO PHOTO)
8/28/2016—Brandon Allen Moore, age 20, of Mechanicsville, by Cpl. J. Yingling (NO PHOTO)
8/20/2016—Sheldon Lyvonne Curtis, age 35, of Lexington Park, by Dep. C. Ball
8/14/2016—Xzavier Wende Jameson Thompson, age 18, of Suitland, by Dep B. Fennessey
8/14/2016—Tyrae Maliq Dove, age 20, of Lexington Park, by Dep. M. Beyer
8/16/2016—Gary Ignatius Branson, age 31, of Chaptico, by Dep. H. Smith
8/8/2016—Wayne Alexander Mullen, Jr., age 33, of Huntingtown, by Dep. J. Bush
8/7/2016—Robert Anthony Staples, age 47, of California, by Dep. R. Trudell
8/31/2016—Ralph Charles Ackroyd, age 52, of Hollywood, by DFC. D. Potter
For the current list of crime solvers cases in southern Maryland, see so.md/mostwanted
Disclaimer: In the U.S.A., all persons accused of a crime by the State are presumed to be innocent until proven guilty in a court of law. See: so.md/presumed-innocence. Additionally, all of the information provided above is solely from the perspective of the respective law enforcement agency and does not provide any direct input from the accused or persons otherwise mentioned. You can find additional information about the case by searching the Maryland Judiciary Case Search Database using the accused's name and date of birth. The database is online at so.md/mdcasesearch . Persons named who have been found innocent or not guilty of all charges in the respective case, and/or have had the case ordered expunged by the court can have their name, age, and city redacted by following the process defined at so.md/expungeme.