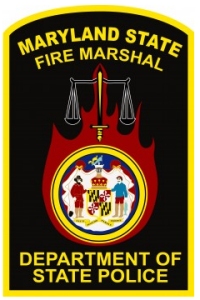 CHARLES COUNTY, Md.
(Sept. 24, 2016)—Deputy State Fire Marshals have made an arrest in connection with a house fire which occurred on Friday. The investigation concluded that Chermiah Laqueeke Brown, age 20, was responsible for setting a fire at 6470 Patuxent Woods Lane in Hughesville. An arrest warrant was obtained charging Brown with 1st Degree Arson.
The one alarm fire was reported at 9:23 pm on September 23 and brought 47 firefighters from Hughesville and surrounding departments. The fire was brought under control within 10 minutes and caused an estimated $50,000.00 in total damages.
Deputy State Fire Marshals determined the fire was intentionally sent as a result of a domestic dispute. Brown was transported to the Charles County Detention Center where she is awaiting a bond hearing. Charles County Sheriff's Office assisted with the investigation.
If convicted of Arson, Brown faces 30 years incarceration and / or $50,000.00 dollars in fines.