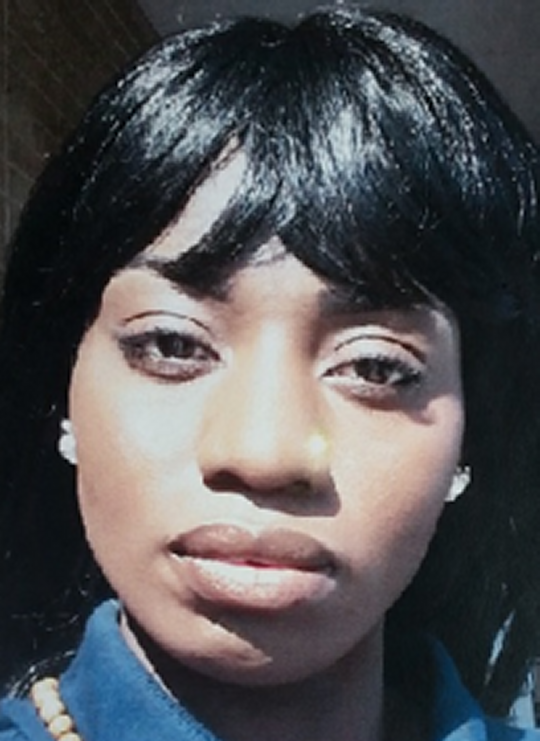 Tourissa Alcindor, age 28. (Photo provided by Office of the State Fire Marshal)
ST. MARY'S COUNTY, Md.
(Sept. 21, 2016)—Deputy State Fire Marshals charged Tourissa Alcindor, age 28, after sheriff's office deputies apprehended her on a Malicious Destruction of Property charge. A previous arrest warrant was on file from the Office of the State Fire Marshal concerning multiple fires set outside an occupied dwelling located at 20913 Coronet Place in Lexington Park on September 18, 2016.
At approximately 3:45 a.m., an occupant of the home awakened to the odor of smoke and discovered smoldering debris outside the front door of the dwelling. Additional small fires were located in multiple locations around the exterior of the home as well. The Bay District Volunteer Fire Department quickly responded to ensure the small fires were properly extinguished. Damage to the structure was estimated at $2,000.
A joint investigation by the Office of the State Fire Marshal and the St. Mary's County Sheriff's Office revealed Alcindor was responsible for setting the fires. Her whereabouts were unknown at the time of the investigation and an arrest warrant was obtained. She located yesterday and transported to the St. Mary's County Detention Center and promptly served her warrant for arrest. She faces charges of: Attempted 1st Degree Murder, 1st Degree Arson, 1st Degree Assault, Threat of Arson and Violation of a Protective Order.