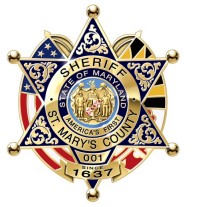 LEONARDTOWN, Md.
(Sept. 20, 2016)—The St. Mary's County Sheriff's Office released the following incident and arrest reports.
9/16/2016 POSSESSION: Deputy J. Kirkner initiated a motor vehicle stop for erratic driving and crossing the center line several times. The driver of the vehicle,
Stephanie Jeanne Rice, age 27, of Mechanicsville
, displayed signs of impairment and a standardized field sobriety test was conducted which Rice completed unsatisfactorily. A probable cause search of the motor vehicle revealed Schedule II Narcotics in Rice's possession. She was arrested and transported to the St. Mary's County Detention Center. Rice was charged with CDS Possession: Not Marijuana, Driving While Under the Influence, and Driving While Impaired by Alcohol. CASE# 1-16-048198
9/16/2016 THEFT: Deputy T. Seyfried responded to the Belks Department Store in California for a reported theft. The suspect,
Kristy Marie Simmons, age 35, of California
, exited the store without paying for merchandise. Simmons was arrested and charged with Theft Less than $1000. CASE# 1-16-048308
9/15/2016 ASSAULT: Deputy B. Fennessey responded to the St. Mary's County Detention Center for a reported assault. The suspect,
Brandy Ann Chiarizia, age 30, of Leonardtown
, assaulted two inmates by touching them inappropriately. Chiarizia was charged with Two Counts of Second Degree Assault. CASE# 1-16-048101
9/15/2016 POSSESSION: While on patrol in the area of Northbound MD Route 235 in the vicinity of Leland Road, Cpl. J. Sommerville observed a vehicle traveling over the posted speed limit. As Cpl. Sommerville approached the vehicle; he saw the driver toss a clear container from the driver side window onto the road. The suspect,
Elisha Herbert Williams, age 19, of Alexandria
, was detained, and a search of the container revealed several bags of suspected marijuana and an Alprazolam pill. Williams was arrested and charged with Two Counts of CDS Possession: Not Marijuana. CASE# 1-16-048077
For the current list of crime solvers cases in southern Maryland, see so.md/mostwanted
Disclaimer: In the U.S.A., all persons accused of a crime by the State are presumed to be innocent until proven guilty in a court of law. See: so.md/presumed-innocence. Additionally, all of the information provided above is solely from the perspective of the respective law enforcement agency and does not provide any direct input from the accused or persons otherwise mentioned. You can find additional information about the case by searching the Maryland Judiciary Case Search Database using the accused's name and date of birth. The database is online at so.md/mdcasesearch . Persons named who have been found innocent or not guilty of all charges in the respective case, and/or have had the case ordered expunged by the court can have their name, age, and city redacted by following the process defined at so.md/expungeme.