Softball tournament raises over $1,000 for Southern Maryland Advocacy Center
The Hollywood Moose Lodge hosted a charity softball tournament on Saturday, September 10, to raise funds for the Southern Maryland Advocacy Center. The tournament between the Hollywood Moose Lodge and the Sheriff's Office was held at Tippet's Ball Field in Hollywood. The Hollywood Moose Lodge raised more than $1000 through 50/50 raffles, food sales, and entrance fees from the SMCSO team.
On behalf of Sheriff Cameron and the men and women of the SMCSO, thank you to the Hollywood Moose Lodge and the spectators who supported the cause. Although the Sheriff's Office lost to the Moose Lodge 9-5, everyone had fun!
Sheriff Recognizes Resident's Accomplishments in the Community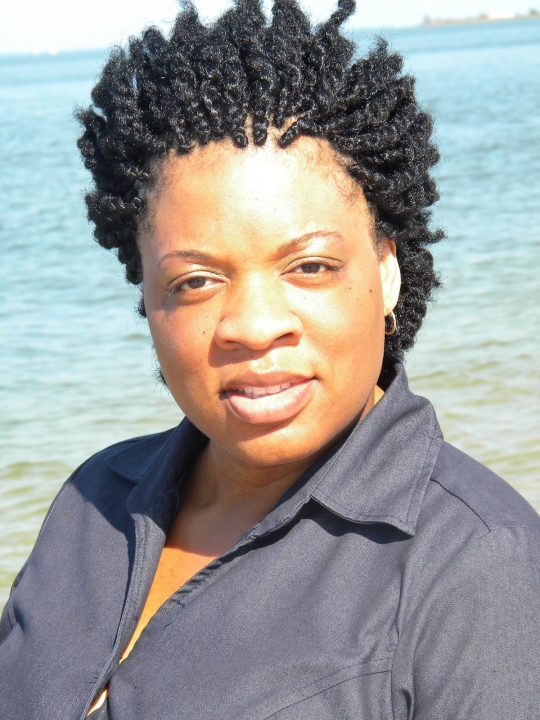 Zenobia Dyson.
A Sheriff's Salute is an award given to those individuals whose accomplishments deserve special recognition, traditionally given to a member of the agency. However, on Saturday, September 10, Zenobia Dyson, of St. Mary's County, was the recipient of one of these prestigious awards.
Mrs. Dyson was honored during a community worship event at the Holiday Inn and Suites. Capt. Steven Hall of the Sheriff's Office was proud to read aloud the words of the salute, "With appreciation and distinguished recognition of your exemplary community service. Your kind and selfless acts have helped countless people during their time of need. Your exemplary volunteerism and sustained dedication have been an invaluable asset to the citizens of St. Mary's County and made a positive difference that will always be remembered."
Mrs. Dyson was recognized for her work in the community as a long-time advocate against sexual assault and domestic violence. Among other activities, she has launched a poetry reading night and spearheaded a career ministry to assist community members with job skills and preparation of resumes.
On behalf of Sheriff Cameron and the men and women of the Sheriff's Office, thank you, Mrs. Dyson, for your work in the community.
Community Policing and Building Relationships of Trust Workshops
"Policing is a public trust," states Tim Cameron. "There must be an organizational commitment to not only respond to crime but to prevent it through strong police-community interactions and relationships. As Robert Peel, the first Commissioner of London's Scotland Yard said, 'The police are the people, and the people are the police.'
"The public has the right to expect that police officers will carry out their duties in a manner that is consistent with the dictates of the Constitution," Sheriff Cameron adds. "Public trust is based on a relationship that is reciprocal in nature, fostered by officers who demonstrate the highest ethical standards while being supported by an engaged community. In essence, the goal is to achieve partnerships that promote cooperation between the police and community as they work together towards a shared vision."
The Sheriff's Office will host a series of training sessions. Sheriff Cameron and the St. Mary's County Sheriff's Office will work to strengthen the bonds between local officers and the community they serve, by hosting workshops on "Community Policing and Building Relationships of Trust." The workshops will be led by Dr. Melanye Smith, a 20-year veteran and administrator of the Metropolitan Police Department (Ret.) and a contributing faculty member at Ashford and Walden Universities. Dr. Smith will bring together officers and citizens in an environment designed to encourage open engagement and enhanced understanding of each other's positions and concerns. To that end, Sheriff Tim Cameron invites all community leaders, activists, and interested residents to participate in these workshops.
The workshops will focus on the interdependency of the police and their family members with the community, and will examine their mutual interest in building relationships of trust. Workshop participants will explore leadership capabilities, emotional intelligence, and the experiences of mindfulness, hope, and compassion. Dr. Smith will explain the theory, research, and practice of communication, building trusting relationships, and the concept of emotional intelligence. These efforts are aimed at marking the beginning of a sustained positive change.
"This training is for law enforcement officers and officers' family members, as well as for civilians and community members," says Dr. Smith. "The workshops are geared towards moving each participant from their current position along an ideological continuum, by generating dialogue that enhances understanding and meaning and helps to create a shared vision."
The first session is set for this Wednesday, Sept. 21; However, all seats are spoken for.
The second session which is scheduled for Saturday, October 22, 2016, at the Circuit Courthouse in Leonardtown from 8:00 a.m.–3:00 p.m. Those interested in attending are asked to contact Sgt. Richard Russell at 301-475-4200, ext. *8062, or by email at Richard.Russell@stmarysmd.com.
SMCSO Attends International Overdose Awareness Event
Left to right: Laura Webb and Captain Daniel Alioto, of Vice Narcotics.
As part of International Overdose Awareness Day, on Friday, September 2, 2016, members of the Sheriff's Office attended a community gathering and labyrinth walk. A labyrinth walk is a complicated maze which encourages inner reflection. The event was held at the Beacon of Hope of Walden, in Lexington Park.
Community members including individuals in recovery, families grieving the loss of children, and individuals gathering in support of their friends were invited to walk the labyrinth. Before entering, each person was explained the intent of the walk and encouraged to find peace within themselves as they navigated the maze.
"While the winds from Hermine prevented us [Walden] from using the luminary bags the way they were intended, we were still able to use the labyrinth pattern onto the sidewalk, with the unlit bags to help as guides in a healing way," said Laura Webb, Walden Sierra.
International Overdose Awareness Day (IOAD) is a global event held on August 31st each year and aims to raise awareness of overdose and reduce the stigma of a drug-related death. It also acknowledges the grief felt by families and friends remembering those who have met with death or permanent injury as a result of drug overdose. Overdose Day spreads the message that the tragedy of overdose death is preventable.
Capt. Daniel Alioto, Commander, Vice-Narcotics, expressed his appreciation for the special invitation for the Sheriff's Office to attend this event. "Thank you to the leaders of Walden for inviting the Sheriff's Office," Capt. Alioto said. "We are grateful that individuals in our community affected by addiction have an outlet such as Walden Sierra. We are also inspired by the citizens of this community who realize that policing is not always about prosecution, it is also about serving the citizens with compassion."