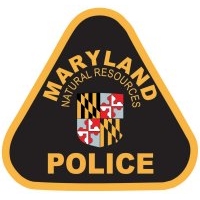 ANNAPOLIS
(Sept. 14, 2016)—A St. Mary's County waterman was charged on Labor Day with illegally harvesting crabs after officers intercepted his boat as it docked and found he had 210 undersized crabs on board.
Brian John Pierce, 41, of Piney Point, was seen harvesting crabs just off Point Lookout at about 2:20 p.m., almost an hour after legal time. A worker aboard his boat, the McKenzie Leigh, was seen throwing empty bait boxes overboard.
When they measured four bushels, the officers found they contained 46, 48, 50 and 66 undersized hard crabs. Pierce received citations for each bushel and a citation for harvesting after the legal time limit.
His crewman, Roger Lee Wathen Jr., 24, of Piney Point, received a citation for littering a state waterway. The crabs were returned to state waters.
The men are scheduled to appear in St. Mary's County District Court Dec. 1.
In July 2015, Pierce and Wathen were found guilty of possessing 3,500 pounds of undersized croaker and other prohibited species during an inspection at the Town Creek pier. They were each fined $600 and placed on probation until Oct. 1, 2017.