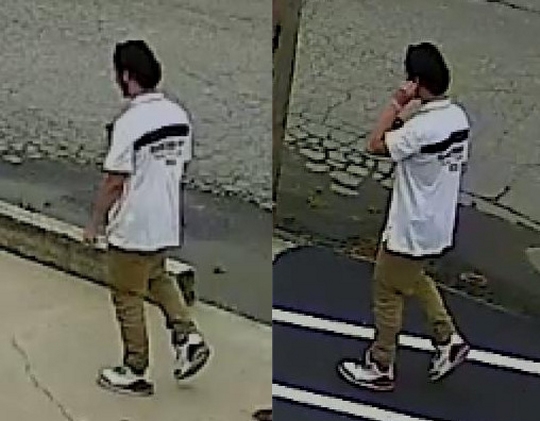 Surveillance photo of the suspect around the time of the crime in Leonardtown on Aug. 18. His name has not been released by police due to his age.
LEONARDTOWN, Md.
(Sept. 14, 2016)—Police in St. Mary's obtained evidence implicating a 17-year-old male suspect from Mechanicsville in the mid-Aug strong-armed robbery of an 84-year-old man in Leonardtown. On Tuesday, detectives located and arrested the juvenile in a parking lot in Mechanicsville, with the assistance of the Patrol Division and the Maryland State Police.
The teen's name was not released due to his age.
The incident occurred on Thursday, August 18, at approximately 11:15 a.m., in the 22000 block of Duke Street in Leonardtown. Preliminary investigation revealed the suspect approached an 84 year-old-victim, assaulted him, and then forcefully removed the victim's wallet from him. The suspect fled on foot into the Leonardtown area.
The juvenile was transported to the Cheltenham Youth Facility, pending an appearance in the Circuit Court for St. Mary's County.
The Criminal Investigations Division of the sheriff's office conducted the robbery investigation.