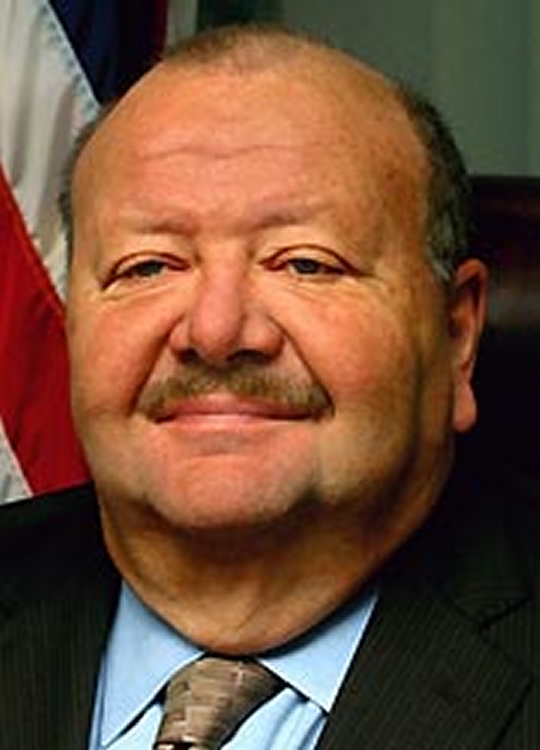 Gerald W. "Jerry" Clark. Photo: Md. Archives.
ANNAPOLIS
(Sept. 13, 2016)—Governor Larry Hogan today announced the appointment of Gerald W. "Jerry" Clark to the Maryland General Assembly. Clark will replace former Delegate Anthony O'Donnell, who accepted an appointment by the governor to the Maryland Public Service Commission earlier this year. The governor made Clark's appointment after reviewing recommendations from the Calvert and St. Mary's Counties' Republican Central Committees.
"For more than a decade, Jerry has served the people of Calvert County and I am confident that he is the most qualified candidate to represent District 29C in the Maryland General Assembly," said Governor Hogan. "He has a deep understanding of the issues his constituents care most about, and I offer my sincere congratulations."
Clark will represent District 29C, which includes parts of Calvert and St. Mary's Counties. From 2002 to 2014, Clark served on Calvert County's Board of County Commissioners, including terms as both president and vice president. His additional public service includes serving as chair of the Tri-County Council of Southern Maryland and as a member of the Maryland Critical Area Commission. Clark has also undertaken multiple business ventures, including Port of Call Wine and Spirits, which he has owned since 1979.
"I am humbled by the confidence Governor Hogan has in me and am honored to represent the people of Calvert and St. Mary's Counties," said Clark. "I look forward to improving the lives of District 29C's citizens and working with the governor to continue changing Maryland for the better."
Excerpt from the County Times, Aug. 18, 2016

By Guy Leonard and Dandan Zou

Former three-term Calvert County Commissioner Gerald Clark said one of the important issues for him is the right under the second amendment to bear arms. He also said it's important that "we don't tax our citizens out of the state."

Born and raised in Maryland, Clark said he is tired of people that he has grown up with are leaving the state "because of the amount of taxes they have to pay."

"I'm tired of seeing small businesses being replaced by big, multi-corporations because they've been over-regulated and taxed," Clark said.

If selected, Clark said he would keep supporting Gov. Hogan, "keep conservative base and keep things continuously grow" in the two counties in June at a Calvert County Republican Central Committee meeting.

Clark served as Calvert County Commissioner from 2002 to 2014. He is also a local business owner for about four decades and owns the liquor store Port of Call Wine and Spirits in Solomons.