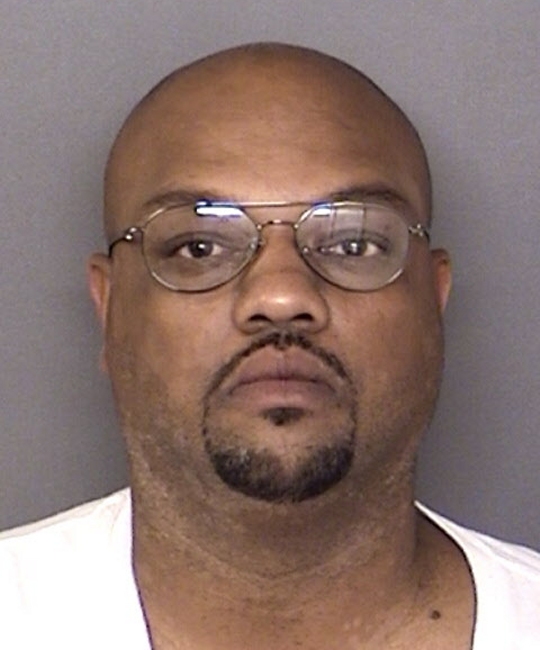 Carey Duwan Dickerson, a/k/a "Fats," age 41, of Abell, Md. (Booking photo via SMCSO)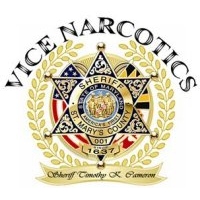 LEONARDTOWN, Md.
(Sept. 10, 2016)—The St. Mary's County Sheriff's Office Vice Narcotics Division today released the following incident and arrest reports. The Division is an investigative team comprised of detectives from the St. Mary's County Sheriff's Office and Federal Drug Agents (HIDTA Group 34). The Division was established on September 1st, 2007.
Alleged dealer also accused of soliciting minor for sex
Detectives identified Carey Duwan Dickerson, a/k/a "Fats," age 41, of Abell, as a distributor of heroin and cocaine. An indictment was issued on Sept. 8 with four charges for an incident which allegedly occurred on June 30. A search and seizure warrant was executed on his home on Sept. 9 and detectives recovered heroin, cocaine, a digital scale, cell phones and more than $500 in cash. As that investigation came to completion, detectives were alerted to an incident which took place at the home of a 16-year-old in Abell on Aug. 22. The investigation revealed the suspect lives near the victim and approached her home when adults were not present. He inquired about the presence of others in the home before he offered money for sexual favors, specifically oral sex. The suspect was observed leaving the area of the victim's home by witnesses. Detectives continued the investigation. After a review with the State's Attorney, the case was presented to the grand jury. An indictment was issued and Dickerson was arrested at his home without incident and charged with soliciting a minor.
Conducting drug sales with 3-year-old child in the vehicle
Detectives began making undercover purchases of cocaine from Melvin Jerome Maddox, a/k/a "Melly Mel," age 50, of Lexington Park. Detectives indicted Maddox on Sept. 7 and received multiple arrest warrants the following day. On Sept. 9, he was observed in the Dameron area conducting drug sales when detectives observed a 3-year-old child in the vehicle. A traffic stop was conducted by uniformed deputies and a K-9 deputy. Maddox exited the vehicle, threw a baggie containing more than 13 grams of cocaine (street value $1,320) and attempted to flee on foot. He was apprehended and transported to the detention center where he was charged with Possession of cocaine, Resisting Arrest and the open indictments for Distribution of Cocaine. Detectives recovered more than $500 and a cell phone from his person.
There was a female occupant of the vehicle who, along with, Maddox and other persons, have potential charges outstanding pending a review by the State's Attorney.
A search warrant was later executed on his residence and detectives recovered a digital scale with cocaine residue, packaging materials and nearly $700.00. A stolen Maryland motorcycle registration was recovered as well.
For the current list of crime solvers cases in southern Maryland, see so.md/mostwanted
Disclaimer: In the U.S.A., all persons accused of a crime by the State are presumed to be innocent until proven guilty in a court of law. See: so.md/presumed-innocence. Additionally, all of the information provided above is solely from the perspective of the respective law enforcement agency and does not provide any direct input from the accused or persons otherwise mentioned. You can find additional information about the case by searching the Maryland Judiciary Case Search Database using the accused's name and date of birth. The database is online at so.md/mdcasesearch . Persons named who have been found innocent or not guilty of all charges in the respective case, and/or have had the case ordered expunged by the court can have their name, age, and city redacted by following the process defined at so.md/expungeme.
Melvin Jerome Maddox, a/k/a "Melly Mel," age 50, of Lexington Park, Md. (Booking photo via SMCSO)