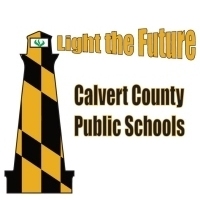 Joint Press Release of the Board of Education of Calvert County and the Calvert Education Association
The Board of Education of Calvert County and the Calvert Education Association reached a tentative four-year negotiated agreement for school years 2016-2017 through 2019-2020.
The collaborative effort between the parties resulted in an agreement that includes step increases, step restoration, and a cost of living adjustment.
Additional items in the tentative agreement include a teacher planning time committee, workshop pay, the employee wellness program, healthcare, and enhanced placement on the salary scale for new hires with verifiable teaching experience.
Implementation of the negotiated agreement is predicated on sufficient annual funding from the Calvert County fiscal authorities.
Ratification of the tentative agreement is pending.
Administrative Appointments
At the meeting on August 11, the Board of Education of Calvert County Public Schools appointed Marcie Hough as principal of Calvert Country School.
Dr. Daniel Curry, Superintendent, said, "We are very fortunate to have someone with Ms. Hough's credentials take over the leadership of this unique school."
Ms. Hough comes to Calvert from St. Mary's County Public Schools, where she served as a Supervisor of Special Education for nine years. Prior to that, she was the principal at White Oak Secondary Center for four years, as well as an assistant principal and inclusion facilitator, resource teacher, Learning Adjustment Program teacher and community-based teacher. Ms. Hough received her Bachelor's Degree in Special Education from Slippery Rock University in Pennsylvania and her Master's Degree from Western Maryland College.
BOE Recognizes Employees of the Month
The Board of Education of Calvert County Public Schools recognized Employees of the Month at the August 11 meeting.
The Employees of the Month for August are:
• Steve Lucas, Principal of Calvert High;
• Bryan Sammons, Vice Principal of Mill Creek Middle;
• Joe Sutton, Supervisor of Secondary Mathematics; and
• Jessica Valadie, Supervisor of Fine Arts.
School system employees are recognized monthly at Board of Education meetings in accordance with Policy #6620. During the school year, the Board recognizes one support staff member and one professional staff member from designated schools, with each school scheduled for recognition one time per year. Central office support staff and teacher specialists are recognized in June. School and central office administrators are recognized in August.
BOE Appoints Citizen Advisory Committee
At the meeting on August 11, 2016, the Board of Education of Calvert County Public Schools appointed members of the Citizen Advisory Committee (CAC) for the 2016-2017 school year.
The CAC provides a means for taking an active role in public education. The committee reports directly to the Board of Education and serves in an advisory capacity. It conducts studies in areas of concern to the Board, provides community insight into pending policies and Board decisions, and discusses a variety of issues affecting school system operations. The membership selection and work of the committee is done in accordance with Policy #1210 and the corresponding procedures.
The appointees, who must be legal residents of Calvert County, submitted written applications expressing their interest in joining the committee.
The Citizen Advisory Committee members for 2016-2017 are:
• Diana Bowen
• Inez Claggett
• Maricarol Blanco Cloak
• Nicole S. Cooksey
• Joseph Cormier
• Mariann Crisman
• Edward Davenport
• Jack Fringer
• Wanda Hassler
• Judy Hooker
• Elissa Kauffman
• Culver Ladd
• Miguel Mercado, Jr.
• Angela Novak
• Jasmine Novotny
• Derek Sabedra
• Richard Sanchez
• George L. Sisson III
• Shannon Stander
• Elaine A. Reilly
• Terese D. Wells
• William Wiggins
• Rev. Jennifer Wilder
• John A. Williamson, Jr.