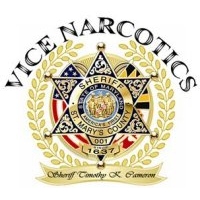 LEONARDTOWN, Md.
(Aug. 22, 2016)—The St. Mary's County Sheriff's Office Vice Narcotics Division released the following incident and arrest reports. The Division is an investigative team comprised of detectives from the St. Mary's County Sheriff's Office and Federal Drug Agents (HIDTA Group 34). The Division was established on September 1st, 2007.
SMUGGLE DRUGS INTO JAIL: Brandy Ann Panholzer, 38, of Leonardtown, a/k/a Brandy Chiarzia and Brandy Varnell, was indicted on May 6 for Distribution of Buprenorphine (Suboxone), Introducing a Controlled Dangerous Substance into a Detention Facility and a host of additional criminal charges. Suspect Panholzer diluted the controlled substance and then applied the substance to a handwritten letter. The mail was intercepted and detectives worked with jail staff to recover the tainted items. An arrest warrant was issued on May 9. She was arrested and subsequently denied bail on Aug. 9. A jury trial has been set for Nov. 9.
OXYCODONE: Detectives identified suspect Christina Ann Dickson, 25, of Lexington Park, as a distributor of Oxycodone. She was indicted on Aug. 5 for both Possession of Oxycodone and Distribution of Oxycodone. An arrest warrant was issued on Aug. 5 and she was ordered held without bond on Aug. 15.
SMUGGLE DRUGS INTO JAIL: William Harley Hephner, 33, is currently an inmate in the St. Mary's County Detention Center. Suspect Hephner conspired with outside individual(s) to facilitate the sale of Oxycodone during his incarceration. Suspect Hephner was indicted on Aug. 5 for Conspiracy to Distribute Oxycodone. Suspect Hephner is currently incarcerated for charges in St. Mary's County and several other jurisdictions.
OXYCODONE: Detectives observed Karan Angela East, 50, of Mechanicsville, obtain Oxycodone from a local pharmacy, exit into the parking lot of the establishment, and distribute those controlled substances to another individual. As deputies approached, the individual consumed the medication he had obtained. Additional items of evidence recovered confirmed the distribution. Suspect West was subsequently indicted and arrested for distribution of Oxycodone.
OXYCODONE: Suspect Catherine Elizabeth Barr, 27, of Mechanicsville, arrived at the Detention Center for a visitation session with co-conspirator William Harley Hephner. Suspect Barr had an open warrant as a result of a St. Mary's County Grand Jury indictment and was placed under arrest. She was charged with Conspiracy to Distribute Oxycodone and placed into the detention center on a no bond status.
Disclaimer: In the U.S.A., all persons accused of a crime by the State are presumed to be innocent until proven guilty in a court of law. See: http://so.md/presumed-innocence. Additionally, all of the information provided above is solely from the perspective of the respective law enforcement agency and does not provide any direct input from the accused or persons otherwise mentioned. You can find additional information about the case by searching the Maryland Judiciary Case Search Database using the accused's name and date of birth. The database is online at http://so.md/mdcasesearch . Persons named who have been found innocent or not guilty of all charges in the respective case, and/or have had the case ordered expunged by the court can have their name, age, and city redacted by following the process defined at http://so.md/expungeme.