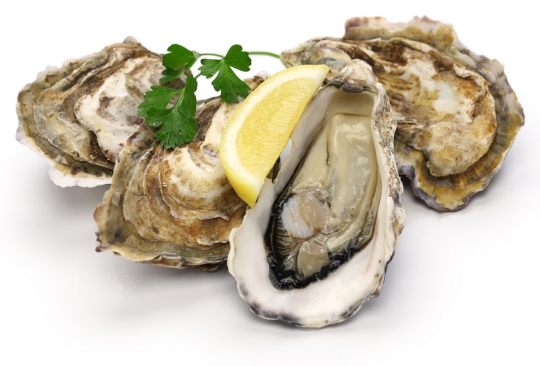 OCEAN CITY, Md.
(Aug. 18, 2016)—U.S. Senator Ben Cardin (D-Md.), a senior member of the Senate Environment and Public Works Committee, issued the following statement strongly applauding the U.S. Army Corps of Engineers (Baltimore) decision to reinstate the suspended 2012 Nationwide Permit #48 with revised regional conditions for new and existing commercial shellfish aquaculture activities in Maryland tidal waters. Senator Cardin has met extensively with oyster growers from throughout the state and advocated for careful and thoughtful reforms to the permitting process for new and expanding oyster aquaculture sites like those recently announced by the Army Corps.
"Oysters are essential for the ecological recovery of the Chesapeake Bay—more oysters in the water makes for a better, healthier Bay. Oyster aquaculture can clean the Chesapeake Bay and create new jobs for Marylanders. Unfortunately, the permitting process for oyster aquaculture in Maryland waters has presented major challenges to many oyster farmers and slowed the pace at which their oysters and their businesses can grow.
"I have worked to ensure that the concerns of oyster growers were fully understood by state and federal permitting authorities, and see in these recent steps by the U.S. Army Corps of Engineers proof of the agency's willingness to listen to Maryland business owners and adjust the permitting process as needed. I am particularly pleased to see that the state and federal lease processes can now occur simultaneously and that the maximum size limit for oyster aquaculture permits has been eliminated. These two key changes should move forward both individual permit applications and Maryland's overall oyster aquaculture industry much more quickly. I will continue to work to foster the ongoing dialogue between the entrepreneurial spirits driving forward Maryland's oyster aquaculture industry and the regulators who safeguard our natural resources, and look forward to continued success in our shared goal of advancing ways to support the Chesapeake Bay region's economic and ecological vitality."
In the ongoing fight to restore the health of the Chesapeake Bay, Senator Cardin authored a provision in the Water Resources Development Act (WRDA) to increase funding for the restoration of wild oyster populations in the Chesapeake Bay from $60 million to $100 million, which would allow the ongoing efforts to restore historic oyster reefs to accelerate and expand dramatically. The Consolidated Appropriations Act of 2016, which was signed into law by President Obama in December 2015, included $1 million for the Chesapeake Bay Oyster Restoration program to continue efforts to increase the oyster population in the Chesapeake Bay by building new oyster habitat in the Choptank River in a Maryland Department of Natural Resources-designated permanent sanctuary.