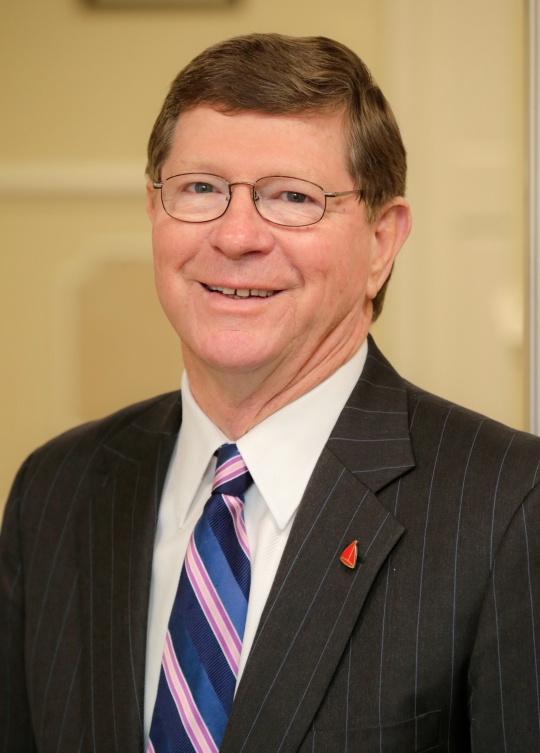 Michael L. Middleton. (Submitted photo)
WALDORF, Md.
(Aug. 4, 2016)—Community Bank of the Chesapeake and the Community Financial Corporation has named Michael L. Middleton as Chairman of the Board. Mr. Middleton has devoted over 30 years to the bank as Chief Executive Officer, shaping and supporting the bank through his inspiring leadership, visionary ideas and expert knowledge. Mr. Middleton will continue to be involved in the overall direction and strategic planning of the company.
"On behalf of everyone at Community Bank of the Chesapeake, we are grateful for Mr. Middleton's decades of leadership and commitment," said William Pasenelli, Chief Executive Officer of Community Bank of the Chesapeake. "It has been an honor to work with him over the years and see his dedication push this bank to excel and exceed the expectations we strive for every day. Mr. Middleton's expansive knowledge and experience will help support the bank as he continues to oversee its strategy and vision."
Community Bank of the Chesapeake was founded in 1950 by Leo Middleton and a group of community businessmen. Michael Middleton followed his father's footsteps, joining Community Bank in 1973 and was soon promoted to President and Chief Executive Officer in 1979. In his tenure, Mr. Middleton helped Community Bank grow, prosper and develop its finances, as well as expand its community and market reach. In 2014, he became Executive Chairman of the Board, where he has continued to serve until June 30, 2016.
Mr. Middleton is involved in many organizations throughout the Bank's communities. He currently serves on the Advisory Board of Robert H Smith School of Business Center for Financial Policy and the American Bankers Association Government Relations Council Administrative Committee. Additionally, Mr. Middleton continues to dedicate his time to philanthropic foundations, historic preservations and civic boards. He previously served on the Maryland Bankers Association, the Federal Home Loan Bank of Atlanta, the Federal Reserve Bank of Baltimore, Maryland and the College of Southern Maryland board.
Headquartered in Waldorf, Maryland, Community Bank of the Chesapeake is a full-service commercial bank, with assets over $1.25 billion. Community Bank of the Chesapeake is a wholly owned subsidiary of The Community Financial Corporation (NASDAQ: TCFC). More information about Community Bank of the Chesapeake can be found at www.cbtc.com.