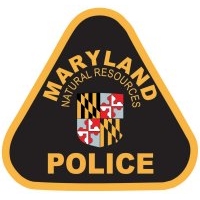 ANNAPOLIS
(Aug. 3, 2016)—The Maryland Natural Resources Police responded to numerous boating accidents last weekend, one of which proved to be fatal.
Fatality at entrance to Whitehall Creek
An Annapolis man was killed late Sunday night when the boat he was on stuck a rock jetty and he was ejected.
Paul Christopher Dettor, 49, was aboard a 20-foot Boston Whaler with two other men when the boat struck the jetty at the entrance to Whitehall Creek shortly before 11 p.m. Dettor was thrown onto the rocks. Officers, Anne Arundel County firefighters and U.S. Coast Guard personnel located the boat and passengers.
Dettor was flown to Baltimore Shock Trauma Center, where he was pronounced dead. He is Maryland's eighth boating fatality of 2016. The two other men on the boat were taken to Anne Arundel Medical Center for treatment of minor injuries.
Dettor's body was taken to the Medical Examiner's office, where an autopsy will be performed. The incident remains under investigation.
N.J. woman injured after falling overboard near Ocean City
A New Jersey woman was seriously injured Saturday night when she fell off a boat near Ocean City and was run over.
Natalya Potsurko, 26, of Pennsauken Township, was standing on the bow of a rental pontoon boat underway in the Isle of Wight Bay when the vessel hit a wake and she tumbled overboard.
Potsurko was struck by the propeller and suffered severe injuries to her face and leg before she was rescued by another passenger aboard the boat. She was not wearing a life jacket and could not swim.
Potsurko was taken to Peninsula Regional Medical Center and then transferred to Penn Hospital in Philadelphia for specialized treatment.
Nicholas James Gilbert, 25, of Philadelphia, was charged with negligent operation of a vessel, which carries a minimum fine of $320.
Pa. man injured after diving from boat
On Friday, a Pennsylvania man was seriously injured on Deep Creek Lake after he dove off a water skiing boat to swim.
Kevin Vincent Eckenrode, 56, of Carrolltown, Pa., was struck in the back, abdomen and chest by the propeller of the boat, which was being driven by a family member. Witnesses told investigators that while others were giving water skiing lessons, Eckenrode had hopped over the side of the boat unnoticed.
An officer, who is an emergency medical technician, was on the scene in less than a minute and assisted the victim until local first responders arrived.
Eckenrode was flown by Maryland State Police helicopter to Ruby Memorial Hospital in Morgantown, W. Va.