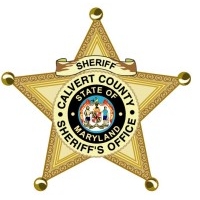 PRINCE FREDERICK, Md.
(July 29, 2016)—The Calvert County Sheriff's Office today released the following incident and arrest reports.
WEEKLY SUMMARY: During the week of July 25 through (noon) on July 29, deputies responded to 814 calls for service throughout the community.
BURGLARY CASE #16-42102: On July 28, at approximately 1:30pm, Deputy R. Spalding responded to Dangus Lane, in Huntingtown, for the report of a burglary. The victim reported that one of their vehicles, kept in their garage, had been tampered with and another vehicle had a wallet and money stolen from it. This theft took place between 10:30pm on July 27 and 6:00am on July 28.
BURGLARY CASE #16-41991: On July 27, Deputy S. Trotter was dispatched to a home on Blackfoot Drive, in Lusby, for the report of damaged property. He observed two (2) broken front windows and a side door that had been forced open. The house was vacant but there were items thrown around inside the home.
BURGLARY CASE #16-41909: On July 27, Deputy V. O'Donnell was called to Horseshoe Trail, in Lusby, for the report of a burglary. The home owner reported having four (4) brand new Nissan 350Z rims and tires stolen from out of his unlocked garage. The investigation is continuing.
DESTRUCTION OF PROPERTY CASE #16-41518: On July 25, Deputy C. Idol was dispatched to Greenleaf Terrace, in Chesapeake Beach, for the report of damaged property. Sometime after 4:00pm on July 23 and 9:00am on July 25 an unknown person damaged a rear windshield wiper on one of their vehicles.
THEFT CASE #16-41965: On July 27, at approximately 4:00pm, Deputy A. Curtin responded to Empire Court, in Dunkirk, for the report that a theft took place. The victim explained that sometime between 3:34pm on July 23 and 3:45pm on July 27, their concrete medieval statue was stolen from their yard. The statue is gray, approximately 40lbs and is 18" tall.
Citizens with information on any of the reported crimes above, or any criminal activity in Calvert County, who wish to report it anonymously can now access the Calvert County Crime Solvers website via http://so.md/calvertcrimesolvers. Information leading to the arrest and conviction of a suspect could result in a $1,000 reward.
Disclaimer: In the U.S.A., all persons accused of a crime by the State are presumed to be innocent until proven guilty in a court of law. See: http://so.md/presumed-innocence. Additionally, all of the information provided above is solely from the perspective of the respective law enforcement agency and does not provide any direct input from the accused or persons otherwise mentioned. You can find additional information about the case by searching the Maryland Judiciary Case Search Database using the accused's name and date of birth. The database is online at http://so.md/mdcasesearch . Persons named who have been found innocent or not guilty of all charges in the respective case, and/or have had the case ordered expunged by the court can have their name, age, and city redacted by following the process defined at http://so.md/expungeme.