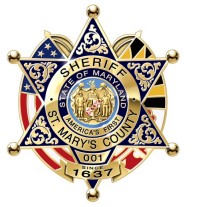 LEONARDTOWN, Md.
(July 29, 2016)—The St. Mary's County Sheriff's Office today released the following incident and arrest reports.
7/24/2016 ESCAPE: Corporal D. Snyder responded to the 30000 block of Business Center Drive, Anchor, after St. Mary's County Detention Center Correctional Staff notified the Sheriff's Office that suspect,
Linda Rose Pearson, age 24, of Lexington Park
, was leaving the facility without authorization. Pearson was located leaving the facility and arrested on a retake warrant. She was charged with Escape. CASE# 38202-16
7/24/2016 POSSESSION: Deputy D. Smith was on routine patrol in the area of Pegg Road and Liberty Street in Lexington Park, when he observed a person matching the description of a wanted subject. It was later determined, he was the twin brother of a wanted suspect. While attempting to make contact with Creek, he threw multiple baggies onto the ground containing suspected heroin. The suspect,
Durez Lindell Creek, age 28, of Great Mills
, was placed under arrest and transported to the St. Mary's County Detention Center. He was charged with CDS Possession with Intent to Distribute and CDS Possession—Not Marijuana: Cocaine. CASE# 38242-16
7/28/2016 ASSAULT: Deputy D. McCuen responded to the St. Mary's County Detention Center for the report of an assault between inmates. The victim was walking when the suspect,
Antwan Delon Tyler, age 19, of Leonardtown
, struck the victim in the back of the head and neck twice. Tyler was arrested and charged with Second Degree Assault on DOC Inmate. CASE# 38874-16
Incident Briefs 7/28/2016
BURGLARY: Unknown suspect(s) entered and residence and stole property in the 42000 block of Blacksmith Shop Road. The case is being investigated by Deputy A. Budd. CASE# 38685-16
BURGLARY TO MOTOR VEHICLE: Unknown suspect(s) entered a motor vehicle and stole property in the 23000 block of White Birch Court. The case is being investigated by Deputy Shawn Bowie. CASE# 38761-16
Disclaimer: In the U.S.A., all persons accused of a crime by the State are presumed to be innocent until proven guilty in a court of law. See: http://so.md/presumed-innocence. Additionally, all of the information provided above is solely from the perspective of the respective law enforcement agency and does not provide any direct input from the accused or persons otherwise mentioned. You can find additional information about the case by searching the Maryland Judiciary Case Search Database using the accused's name and date of birth. The database is online at http://so.md/mdcasesearch . Persons named who have been found innocent or not guilty of all charges in the respective case, and/or have had the case ordered expunged by the court can have their name, age, and city redacted by following the process defined at http://so.md/expungeme.