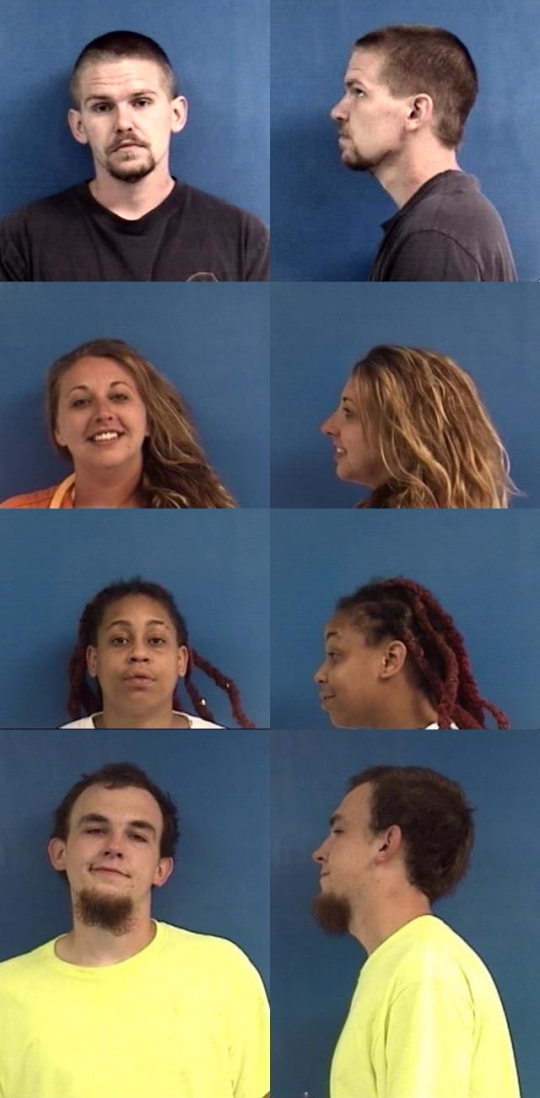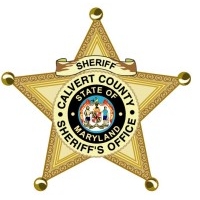 PRINCE FREDERICK, Md.
(July 19, 2016)—The Calvert County Sheriff's Office released the following incident and arrest reports.
WEEKLY SUMMARY: During the week of July 11 through July 17, deputies responded to 1,256 calls for service throughout the community.
BURGLARY CASE #16-39148: On July 13, at approximately 12:30pm, Deputy R. Spalding responded to Chesapeake Avenue, in St. Leonard, for the report of a burglary. The victim reported stepping away from their home for about 30 minutes and returned to find a purse missing from where it was left on a kitchen table. It appears the suspect(s) made entry through a back door, which the victim acknowledged they had not locked. Items stolen from the home include a brown leather purse and wallet, miscellaneous makeup, Rose & Keller prescription sunglasses with pink frames, a MD driver's license, health insurance card, a credit card, bottle of Oxycontin and bottle of Xanax prescription pills.
BURGLARY CASE #16-39120: On July 13, Deputy O'Donnell and Detective M. Mudd conducted a burglary investigation of a business located on Steeple Chase Drive in Prince Frederick. The complainant reported arriving the morning of July 13, and discovered his business, Home Town Reality, had been burglarized. They were able to develop a suspect, Michael Steele, as the one responsible.
Michael Steele, 28, of Huntingtown
, was arrested and charged with Burglary—4th Degree Theft, Burglary—2nd Degree, Theft $1000 to under $10,000 and Destruction of Property.
BURGLARY CASE #16-38933: On July 12, Deputy K. Williamson was called to the Sheriff's Office to speak with a victim who wanted to report a burglary of their home located on Broome's Island Road in Port Republic. The complainant reported leaving their home around 12:00pm on July 7 and returned at 2:00pm on July 10. During this period of time, an unknown person(s) made entry into the home and removed an Innovations Trail Camera.
CDS VIOLATION CASE #16-39947: On July 17, at approximately 9:00pm, Deputy N. Buckler observed a vehicle strike a curb on Lynn Acres Lane in Lusby; the driver continued to travel south with the wheel squealing, smoking and emitting the smell of burnt rubber. He was able to eventually bring the vehicle driven by
Brandy Staples, 30, of Lusby
, to a stop on Newtown Road, in Lusby. Due to observing Ms. Staples' driving and the results of her Field Sobriety Tests, she was placed in handcuffs. She was charged with Possession of a Synthetic Narcotic (Percocet), Possession of a Dangerous Drug without a Prescription (Tramadol), Possession of Paraphernalia (cut straw), Driving While Under the Influence of Alcohol, Driving While Impaired by Alcohol, Driving While Under the Influence of Alcohol Per Se, and Failure to Return to and Remain at Scene of Accident Involving Vehicle Property Damage.
CDS VIOLATION CASE #16-39737: On July 16, while Deputy K. Williamson was conducting traffic enforcement in the area of Breezy Point Beach, he observed a driver not restrained by their seat belt. He conducted a traffic stop and noticed a distinct odor of Marijuana coming from inside the vehicle The driver,
Paris Bowling, 28, of Suitland
, was found to be in Possession with Intent to Distribute Marijuana, Possession of Marijuana over 10 grams and Possession of Paraphernalia (plastic baggies). She was also issued a traffic citation for not wearing her seat-belt and transported to the Detention Center.
CDS VIOLATION CASE #16-39354: On July 14, Deputy S. Trotter was dispatched to attend to an accident on Solomons Island Road, just south of the Prince Frederick Walmart. One of the drivers,
Craig Milligan, 20, of St. Leonard
, was found to be in Possession of Cocaine and Possession of Paraphernalia (plastic bag). He was transported to the Detention Center and charged accordingly.
CDS VIOLATION CASE #16-38856: On July 11, Deputy C. Fox was called to Abners Marina on Harbor Road, Chesapeake Beach, for the report of a disorderly subject. Upon arrival Deputy Fox discovered
Erik Crouse, 36, of Prince Frederick
, to be wanted through the Calvert County Sheriff's Office. While being processed at the Detention Center, it was discovered he was in possession of two Suboxone strips, with no proof of a prescription for the drug. He was charged with CDS: Possession of a Synthetic narcotic (Suboxone).
CDS VIOLATION CASE #16-38782: On July 11, at approximately 1:00pm, Deputy K. Williamson received a lookout for a possible drunk driver operating a vehicle heading southbound on MD Rt. 4 in the area of Cox Road. The Control Center contacted him to report the vehicle had struck a guardrail and was stopped in the middle of the roadway. He finally caught up to the vehicle driven by
Amelia Dorwart, 25, of Hughesville
, in the area of Southbound Rt. 4/South View Drive. She was placed under arrest for Possession of a Dangerous Substance (Heroin), Possession of Paraphernalia (syringe), Driving while Impaired by a Controlled Dangerous Substance (Suboxone), Driving While Impaired by Drug(s) or Drug(s) and Alcohol and Fail to Display Registration Card on Demand.
DESTRUCTION OF PROPERTY CASE #16-39813: On July 16, at approximately 11:15pm, Deputy G. Gott responded to the area of S. Solomon's Island Road/Lore Road in Solomon's for the report of damaged property. The complainant reported seeing 4—5 youths throwing rocks at his vehicle, causing damage to the paint on the driver's side door. A canvass of the area was conducted, but Deputy Gott was not able to locate the suspects.
DESTRUCTION OF PROPERTY CASE #16-39545: On July 15, at approximately 4:00pm, Deputy J. Migliaccio received a call for a destruction of property on Good Shepherd Way in Owings. The victim stated that sometime between July 9th—12th, someone tampered with a vehicle, parked in their driveway, by cutting a sensor wire. A professional mechanic had confirmed the wire was deliberately cut; it was not damaged accidentally.
DESTRUCTION OF PROPERTY CASE #16-38788: On July 11, Deputy R. Burggraff responded to Loring Drive in Huntingtown for a destruction of property complaint. The victim reported hearing a dog barking in their front yard, at approximately 7:00am that morning, and later that day, discovered a pillow belonging on one of their porch chairs was torn and another pillow was found in their driveway. A seashell was also stolen from a table on the porch.
DISORDERLY CONDUCT CASE #16-39039: On July 12, Deputy N. Buckler responded to Hernandez Lane in Lusby for the report of a disorderly person armed with a knife and smashing car windows. The victim reported Tavaughn Weeks was in his house and was not welcome there. When he asked Mr. Weeks to leave, he became disorderly and smashed his car windows. Nicole Simone Gray, also on the scene, was repeatedly told to calm down and also became disorderly. Both parties,
Tavaughn Weeks, 22, of St. Leonard
, and
Nicole Gray, 47, of Prince Frederick
, were transported to the Detention Center. Ms. Gray was charged with Disorderly Conduct and Resist/Interfere with Arrest. Mr. Weeks was charged with Disorderly Conduct, Resist/Interfere with Arrest and Malicious Destruction of Property $1,000 plus.
FLEEING AND ELUDING CASE #16-39046: On July 12, at approximately 10:15pm, Deputy C. Fox observed a vehicle driving unsafely and was alerted that the tags were possibly stolen. A pursuit ensued with the suspect vehicle traveling at speeds of 110mph in a posted 40mph zone. The vehicle continued to be driven recklessly, failing to yield right of ways, excessive speeding and operating with its' headlights off. Once on Randle Avenue, the driver,
Jason Nathaniel Marks, 32, of Riverdale
, bailed out of the car and the passenger,
Falan Shaffer, 33, of Upper Marlboro
, was detained. Shaffer was charged with Hindering an Investigation (for providing a false name of the driver) and for Theft Under $1000 (for Possession of Stolen Tags). An arrest warrant has been issued for Jason Marks, who will be charged with fleeing and eluding, possession of stolen property and the following traffic violations: negligent driving, reckless driving, driving vehicle in excess of reasonable and prudent speed, changing lanes when unsafe, failure to drive right of center, failure to obey a traffic control device, unauthorized display of registration plates, driving vehicle with tags to another vehicle, driving an uninsured vehicle, driving unregistered vehicle, driving without a license, driving while suspended out of state, failure to display license and failure to display registration.
HATE CRIME CASE #16-39654: On July 16, Deputy S. Morder responded to Dartmoor Drive in Huntingtown in reference to a disorderly call. The complainant reported that someone pulled his solar lights out of the ground and laid them down in a swastika design. He also reported the suspect(s) used a white caulk material and wrote "US" on the sidewalk in front of his house. No known suspects at this time.
HOME INVASION CASE #16-39649: In the early morning hours on July 16, Sheriff deputies assisted the Maryland State Police with a home invasion that took place on Easy Street in Owings. The victim reported waking up from being beaten unconscious by 2 to 3 black males, who had kicked in the back door of his home and were able to gain entry. Once inside a brief struggle ensued when the suspects demanded money and knocked the victim unconscious. The suspects stole prescription medication and two (2) firearms (.357 caliber Taurus Revolver/Model 65 and a .44 caliber Sturm Ruger Revolver/Model Black Hawk). Paramedics arrived to assist with the victim's injuries.
THEFT CASE #16-39952: On July 17, Deputy A. Locke received a theft complaint from a victim who works at the Chesapeake Beach Water Park on Gordon Stinnett Avenue. The victim reported leaving their Apple iPhone 6 plus sitting near the first aid station and when they returned to retrieve the phone, it was missing.
THEFT CASE #16-39743: On July 16, Deputy A. Woodford made contact with a complainant in the lobby of the Sheriff's Office who wanted to report the theft of a Next brand bicycle. Sometime between 10:00pm on July 15 and 10:00am on July 16, someone cut the chain attached to a black 24" boys 'Next' brand mountain bike. The bike had red lettering and red trim.
THEFT CASE #16-38828: On July 11, Deputy A. Woodford responded to a theft complaint, the victim stated had taken place earlier in the day at Driftwood Beach in Lusby. The victim arrived home and discovered a gold and white Tommy Hilfiger purse, with all its' contents (driver license, credit cards, money, Sephora gift card, wallet, student ID and iPhone 6 charger) to be missing.
Citizens with information on any of the reported crimes above, or any criminal activity in Calvert County, who wish to report it anonymously can now access the Calvert County Crime Solvers website via http://so.md/calvertcrimesolvers. Information leading to the arrest and conviction of a suspect could result in a $1,000 reward.
Disclaimer: In the U.S.A., all persons accused of a crime by the State are presumed to be innocent until proven guilty in a court of law. See: http://so.md/presumed-innocence. Additionally, all of the information provided above is solely from the perspective of the respective law enforcement agency and does not provide any direct input from the accused or persons otherwise mentioned. You can find additional information about the case by searching the Maryland Judiciary Case Search Database using the accused's name and date of birth. The database is online at http://so.md/mdcasesearch . Persons named who have been found innocent or not guilty of all charges in the respective case, and/or have had the case ordered expunged by the court can have their name, age, and city redacted by following the process defined at http://so.md/expungeme.