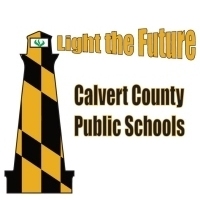 Calvert Board of Education Seeks Citizen Advisory Committee Members
The Calvert County Board of Education is accepting applications for the 2016-2017 Citizen Advisory Committee (CAC). Twenty-five members are appointed annually.
The CAC provides a means for taking an active role in public education. The committee reports directly to the Board of Education and serves in an advisory capacity. It conducts studies in areas of concern to the Board, provides community insight into pending policies and Board decisions, and discusses a variety of issues affecting school system operations. The work of the committee is done in accordance with Policy #1210 and the corresponding procedures.
The committee meets from 6:30 p.m. to 8:30 p.m. on the fourth Monday of each month during the school year.
Applicants must be residents of Calvert County and may not be full- or part-time employees of the school system.
The application is available on the Calvert County Public Schools website (www.calvertcounty.education) on the Board of Education tab. Completed applications are due by August 5, 2016. The Board will appoint members later that month.
For more information, call Karen Maxey at 410-535-7220.
Joint Press Release from the Board of Education of Calvert County and the Calvert Association of Supervisors and Administrators
The Board of Education of Calvert County and the Calvert Association of Supervisors and Administrators (CASA) reached a tentative negotiated agreement for school years 2016-2017 and 2017-2018.
The collaborative effort between the parties resulted in an agreement that includes a one-step increase for all CASA-eligible administrators/supervisors in 2016-2017 and another in 2017-2018. In addition, CASA-eligible administrators/supervisors who were employed as CASA-eligible administrators/supervisors in 2014-2015 will receive one restoration step in 2017-2018.
Items in the new agreement that require fiscal support shall be valid and binding to the extent that sufficient funds are guaranteed and/or made available by the Calvert County fiscal authorities to fully implement said items.
The parties are scheduled to sign the agreement at the Board of Education meeting on July 14, 2016.