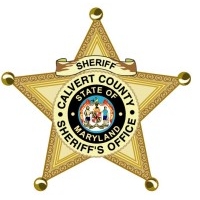 PRINCE FREDERICK, Md.
(July 6, 2016)—The Calvert County Sheriff's Office released the following incident and arrest reports.
WEEKLY SUMMARY: Due to the July 4th holiday, the crime blotter only includes cases occurring the week of June 27 through June 30. During this time period, deputies responded to 799 calls for service throughout the community.
BURGLARY CASE #16-36174: On June 27, Deputy G. Shrawder responded to St. Andrews Drive in Chesapeake Beach for the report of a burglary from a shed. The complainant reported that sometime between 1:00pm on June 24 and 3:30am on June 26, someone forced entry into a shed and stole a Sears Chainsaw, a large number of antique baseball cards and multiple Disney VHS tapes.
CDS VIOLATION CASE #16-36652: On June 30, at approximately 8:45am, Deputy J. Livingston conducted a traffic stop on a vehicle he observed being driven unsafely. When he approached the driver,
Thomas Asson, 51, of Great Mills
, he observed him to be under the influence, unable to keep his balance or keep his eyes open. He recovered ten Valium from the console of Mr. Asson's vehicle, with no prescription to possess them. He was transported to the Detention Center and charged with DUI and possession of a Controlled Dangerous Substance (Valium).
DESTRUCTION OF PROPERTY CASE #16-36523: On June 29, Deputy N. Barger was dispatched to Anthony's Lane in Huntingtown for the report of damage to property. The complainant explained that their black metal fencing, surrounding the backyard, had several bars bent and broken. This damage was caused sometime between 6:00pm on June 27 and 4:30am on June 29. There are no suspects at this time.
DISORDERLY CONDUCT CASE #16-36760: On June 30, Deputy P. Wood responded to the Quality Inn on Lore Road in Solomons for the report of an intoxicated person passed out in the lobby of the hotel. Due to the subject being unresponsive, EMS was called to respond to the scene. After
Rosanne Nial, 38, of Park Hall
, was medically checked out, she became coherent and proceeded to behave disorderly. She was arrested for Disorderly Conduct and Public Intoxication. Deputy Wood also served Ms. Nial with an outstanding Warrant from St. Mary's County.
WEAPONS VIOLATION CASE #16-36180: On June 27, at approximately 7:30pm, Deputy J. Ward responded to the report of a trespass violation at Driftwood Beach on Beach Drive in Lusby. Upon making contact with the driver,
Daniel Evans, 19, of Lusby
, a probable cause search revealed two brass knuckle weapons in Evans' possession. He was arrested and charged with two counts of a Concealed Deadly Weapon (a chrome and a black brass knuckle containing a 7" knife). He also received a civil citation for possession of marijuana.
THEFT CASE #16-36643: On June 30, Deputy T. Holt responded to White Sands Drive in Lusby for the report of a theft. The victim advised someone had entered his unlocked vehicle and stole a credit card, MD gun license, Social Security card and money. The theft occurred between 10:00pm on June 29 and 6:00am on June 30.
THEFT CASE #16-36556/16-36551: On June 29, Deputy P. Mosely was dispatched to Schooner Drive in Lusby for the report of a theft from vehicle. The initial complainant reported that his Beats headphones were stolen from the console of his vehicle. While aiding the victim, he was approached by a neighbor who also stated someone had entered his vehicle and stole his Eddie Bauer wallet, cash and credit cards. Both incidences involved 'unlocked' vehicles.
THEFT CASE #16-36466: On June 29, Deputy P. Aurich responded to a complainant who reported a theft while shopping at the Walmart on Town Center Blvd. in Dunkirk. A black leather tri-fold wallet, money, credit cards and driver's license were stolen from the victim's purse upon leaving the store. The theft occurred on June 27; the victim had not realized the missing wallet until two days later.
THEFT CASE #16-36373: On June 28, Deputy M. Velasquez was dispatched to Laurel Drive in Lusby for the report of a theft. The complainant reported a Fed Ex package, containing a CP-e Fiesta ST Nexus 3" Cat Back Exhaust, was inadvertently delivered to the victim's former address (Laurel Drive). He stated he received notice that the package was delivered on June 23rd around 4:20 pm and that someone had signed for it on his behalf. The investigation has not revealed a suspect at this time.
THEFT CASE #16-36178: On June 27, Deputy J. Ward responded to a report of a theft at Chisholm Trail in Lusby. The victim stated she received a confirmation from the Post Office that her package, containing LuLa Roe brand leggings, was delivered to her home that day but she never received it.
THEFT CASE #16-36148: On June 26, Deputy A. Ostazeski responded to Olivet Road in Lusby for a report of a theft from vehicle. The victim stated he left his vehicle unlocked between 9:00pm on June 24 and 4:00am on June 25 and someone had stolen tools out of it. A Dewalt impact driver, Sawzall, whole saw kit, two Dewalt blue tooth batteries and a tool bag were stolen.
THEFT CASE #16-36070: On June 27, Deputy N. Buckler responded to Jacks Place in Huntingtown for the report of a theft. Sometime between 4:00pm on June 24 and 10:00am on June 27th , a Trane XR air conditioning unit was stolen from the side of a home under construction.
THEFT CASE #16-36048: On June 27, Deputy G. Gott was dispatched to Lore Road in Solomons for the report of a theft of a business sign. The "Island Trader Antiques" sign, which was attached to a metal post at the end of the victim's driveway, was stolen between 6:00pm on June 26 and 9:40am on June 27.
Citizens with information on any of the reported crimes above, or any criminal activity in Calvert County, who wish to report it anonymously can now access the Calvert County Crime Solvers website via http://so.md/calvertcrimesolvers. Information leading to the arrest and conviction of a suspect could result in a $1,000 reward.