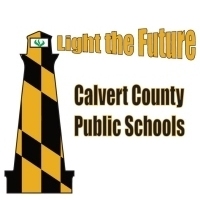 PRINCE FREDERICK, Md.
(June 29, 2016)—Competing against the most talented Career and Technology Education (CTE) students in the country, Calvert County Public Schools students brought home one medal and one top-ten finish from the SkillsUSA 51st Annual National Leadership and Skills Conference (NLSC), held in Louisville, Kentucky last week.
Daniel D. Curry, Superintendent, said, "We are so proud of our students who made it to the National SkillsUSA competition. They honor their school district with the way they represent. We are especially proud of those who earned medals and other recognition. We love the way they light the future."
The Crime Scene Investigation team of Britaya Gray, Wilbur Robinson and Brandon Zickefoose returned with a bronze medal for 3rd place, and Amber Tucker placed 10th in the Esthetics competition, with April Watts as her model.
Annastasia Henson (Power Equipment Technology), Philip Fink (Criminal Justice), Britney Dix (Graphic Imaging—Sublimation) and Lynn Mockabee (Job Skill Demonstration Open) were also among the 6,500 CTE students who competed nationally after winning at the local and state levels.
SkillsUSA Maryland has a statewide membership of 5,000 high school students who are completing CTE programs. Calvert students consistently perform at high levels in competition while completing coursework that leads to industry-recognized credentials, employment, apprenticeships and post-secondary certificates and degrees.