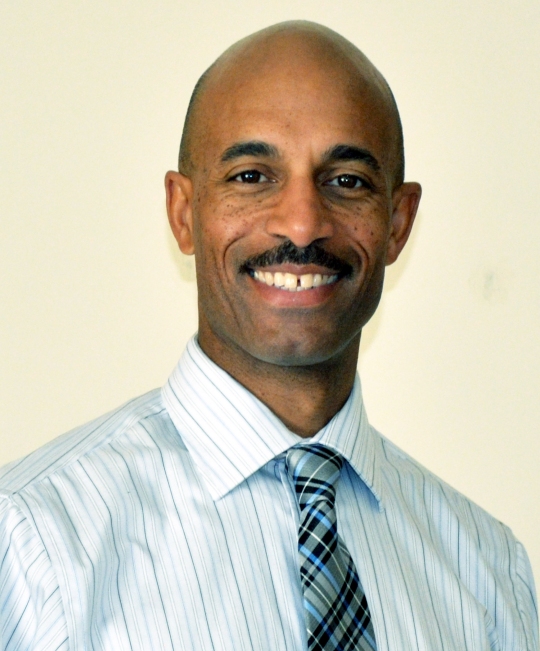 Thomas Gordon, Sr., of Charles County.
ANNAPOLIS
(June 7, 2016)—Thomas Gordon, Sr., of Charles County on Friday night was named statewide winner of the ninth annual Maryland Parent Involvement Matters Awards (PIMA) program.
Gordon, a volunteer at Indian Head Elementary School, developed the Keeping Kids in Coats Program, designed to help clothe economically disadvantaged students in the cold weather months. He also serves as a robotics coach, volunteers in the school's PBIS program, and is a fixture in the school community.
Timothy J. Rosin, principal at Indian Head, said that Gordon's involvement is deep, spending year after year on a variety of programs designed to make the school a better place to learn. "The Maryland Parent Involvement Matters award is the most logical plan of action—to recognize him for the impact he has made in the lives of some many of our students," he said.
Gordon was selected among the five finalists announced at the gala awards ceremony at Martin's West. The finalists were narrowed down from a list of 24 semifinalists announced last month. The other finalists were:
• Chen Chen, County Schools, Anne Arundel County
• Cheri Pegues, Towson High School, Baltimore County
• Earnest Moore, County Schools, Prince George's County
• Donna Turnamian, Evening High School, Wicomico County
"Maryland schools are at their best when parents and other volunteers are working to improve each classroom for every child," said Governor Larry Hogan. "I congratulate Mr. Gordon, along with all of the finalists, for outstanding contributions to our State's students, schools and communities."
Acting State Superintendent of Schools Karen Salmon noted that parent involvement is critical to Maryland's educational success.
"Thomas Gordon has been willing to do whatever it takes to improve the entire school community," Dr. Salmon said. "Strong parental involvement strengthens our classrooms and schools, and Thomas never stops working to make Indian Head better for all students. His tireless commitment is an inspiration."
PIMA is the nation's first and only statewide award program of its kind, honoring parents and guardians for their critical work. The PIMA Program recognizes parents from local school systems across the State of Maryland, nominated for their contributions in one or more of the five areas of parental involvement: Communication; Volunteering; Learning; Decision Making; and Community Collaboration.
Many of the honorees from previous years have become parent involvement advocates on the statewide level—serving as members of task forces, presenters at statewide meetings, and participants in education conventions as well as focus groups.
The PIMA Program is supported by: Martin's West, Maryland PTA, Maryland State Department of Education, Maryland's 24 School Systems, Rudolph's Office and Computer Supply, and Target.
In addition to Thomas Gordon, the other So. Maryland-based semifinalists for the Parent Involvement Matters Award were:
Tammy Brunstrom
Huntingtown High School
Calvert County
Tammy is a volunteer extraordinaire. From her current position as PTSA President and officer for the Booster Club, she has organized fundraisers, served on school level decision-making committees, and held many PTA/PTSA board positions, never losing sight of what she does benefits all parents and students.
Jason Mandeville
Mechanicsville Elementary School
St. Mary's County
What gets kids talking at Mechanicsville Elementary is how Mr. Mandeville exploded a pumpkin and a jack-o-lantern face appeared! Sharing his passion for learning about scientists and how they have impacted our lives has enlightened second through fifth grade students in the school's Science Club. It's no wonder students at Mechanicsville can't wait to get their Science Club reminder of what the next Tuesday Science Club will bring!