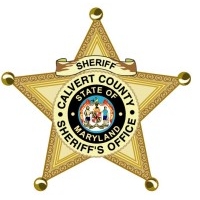 PRINCE FREDERICK, Md.
(June 6, 2016)—The Calvert County Sheriff's Office today released the following incident and arrest reports.
WEEKLY SUMMARY: During the week of May 31 through June 5, deputies responded to 1,115 calls for service throughout the community.
CDS VIOLATION CASE #16-31010: On June 2, 2016, Deputy T. Mohler conducted a traffic stop at 4:00pm in the area of South Main Street, Prince Frederick. The driver,
Leanne Marie Sullivan, 46, of Charlotte Courthouse, Va.
, was found to be in possession of several prescription bottles. She was charged and arrested for CDS Possession with Intent to Distribute (Oxycontin) and for CDS Prescription/Remove Label.
DISORDERLY CONDUCT CASE #16-31437: On June 4, 2016, at approximately 11:00pm, Deputy C. Fox, was flagged down by a citizen who advised there was a large crowd fighting at the Mexico Restaurant on Bay Avenue, in North Beach. Deputy Fox was able to diffuse the situation but one individual,
Alonzo Pelham, 28, of Upper Marlboro
, would not comply with commands to discontinue his loud and aggressive actions. He was transported to the Detention Center and charged with Failure to Obey Reasonable/Lawful Order and Disorderly Conduct.
DESTRUCTION OF PROPERTY CASE #16-30849: On June 1, 2016, Deputy C. Callison was dispatched to Sark Court, in Prince Frederick, for the report of a destruction of property. An unknown person(s) damaged the victim's vehicle by puncturing several tires with nails. It is unknown when this crime took place.
DESTRUCTION OF PROPERTY/POSSIBLE BURGLARY CASE #16-30598: On May 31, 2016, Deputy M. Velasquez responded to H.G. Truman Road, in Lusby, for the report of a destruction of property to a home. Sometime between 12:00 noon on May 26 and 2:30pm on May 31, someone entered a home which had been boarded up due to a fire which took place the previous week. The window of a rear door was broken out and a board securing a window was removed. At this time, it does not appear any property was stolen.
THEFT CASE #16- 31040: On June 2, 2016, Deputy D. Naughton responded to Pine Boulevard, in Lusby, for a reported theft from vehicle. The victim advised someone had rummaged through an unlocked vehicle and stole an Apple IPhone charger and money. This crime took place sometime between 6:00pm on June 1 and 6:00am on June 2nd.
THEFT CASE #16-30836: On June 1, 2016, Deputy J. Denton made contact with a victim who arrived at the Calvert County Sheriff's Office to report a theft. Sometime between April 1 and June 1st, an unknown person(s) entered their home on Overlook Drive, in St. Leonard, and stole a ring. The investigation is continuing.
THEFT CASE #16-30760: On June 1, 2016, Deputy V. O'Donnell responded to Cross Road, in Lusby, for the report of a theft. The victim stated sometime between 7:00pm on May 31 and 7:00am this morning, June 1st, someone entered their vehicle and stole lottery scratch-off tickets and bank deposit slips. There are no suspects at this time.
THEFT CASE #16-30688: On May 31, 2016, Deputy A. Ostazeski responded to San Jose Lane, in Lusby, for the report of a theft. The victim reported a Cona acoustic/electric guitar was stolen off of the back porch of their home between 7:00pm and 8:00pm that day.
Citizens with information on any of the reported crimes above, or any criminal activity in Calvert County, who wish to report it anonymously can now access the Calvert County Crime Solvers website via http://so.md/calvertcrimesolvers. Information leading to the arrest and conviction of a suspect could result in a $1,000 reward.
Disclaimer: In the U.S.A., all persons accused of a crime by the State are presumed to be innocent until proven guilty in a court of law. See: http://so.md/presumed-innocence. Additionally, all of the information provided above is solely from the perspective of the respective law enforcement agency and does not provide any direct input from the accused or persons otherwise mentioned. You can find additional information about the case by searching the Maryland Judiciary Case Search Database using the accused's name and date of birth. The database is online at http://so.md/mdcasesearch . Persons named who have been found innocent or not guilty of all charges in the respective case, and/or have had the case ordered expunged by the court can have their name, age, and city redacted by following the process defined at http://so.md/expungeme.