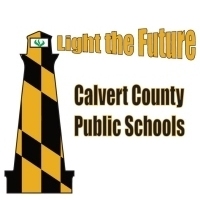 PRINCE FREDERICK, Md.
(June 2, 2016)—Calvert County Public Schools (CCPS) is partnering with Calvert Library to make it easier for students to use the public library resources. Through the partnership, each student in CCPS will be issued a student library card. The card will allow students to check out print materials, plus access digital resources and online tutoring. Downloadable materials, such as books for eReaders, will also be available to support school success.
Dr. Daniel D. Curry, Superintendent, believes providing students with convenient access to library resources will enhance their academic experience. "Future Ready, that's what this is all about," said Dr. Curry. "It represents another step toward giving our students unlimited access to resources that support their learning. Twenty-four hours a day. Seven days a week. Whether the school door is open or closed, our children will be able to research and collaborate."
The student library card has a different level of access than a traditional library card. For example, students may only check out up to five print items at a time. There will be no fines associated with this account; however, items must be returned as they normally would. If a student already has a library card, the student card acts as an additional card, or the child can choose to use only the student card. A parent or guardian may have his or her name added to the student account.
Carrie Plymire, Director of Calvert Library, said that she hopes removing the threat of fines will enable more students to access books for their studies and for expanding their minds outside of the classroom. "We're happy to partner with Calvert County Public Schools," she said, "to get access to our print and digital collections into the hands of every student. Facilitating life-long learning and providing connections to one another and the world is our mission. The more students know about what the library has to offer, the more tools they have to build a successful future."