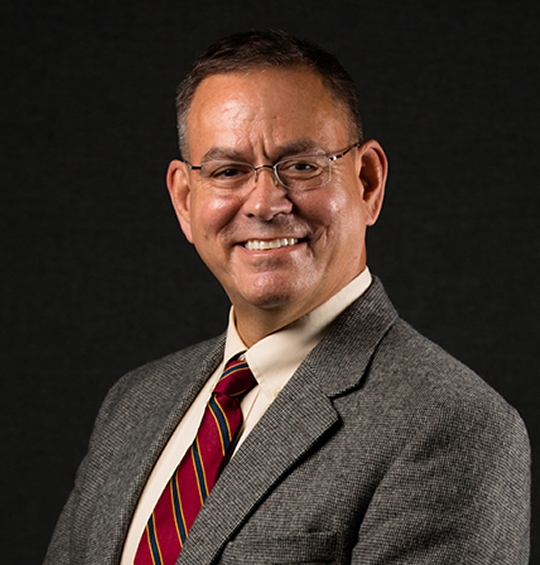 Steve Kaii-Ziegler, Department of Planning and Growth Management director. (Photo courtesy Charles Co. Gov.)
LA PLATA, Md.
(May 18, 2016)—Charles County Administrator Michael D. Mallinoff on Tuesday announced the appointment of Steve Kaii-Ziegler as director of the Department of Planning and Growth Management (PGM). Kaii-Ziegler will begin his employment with Charles County Government on July 11, 2016.
As director of PGM, Kaii-Ziegler will be responsible for planning, organizing, and directing programs and functions relating to Charles County's land use, development, public facility planning, property acquisition, and transportation. He will oversee and manage the Planning; Transportation; Codes, Permits, and Inspection Services; and Resource and Infrastructure Management Divisions.
Kaii-Ziegler brings to the county more than 28 years of experience in the areas of comprehensive/community planning and development; transportation, land use, water/sewer, and environmental planning; historic and agricultural preservation; code and zoning enforcement; and human resource management. He has worked as a planning director for county governments in Maryland for 15 years, including Frederick, Harford, and Queen Anne's counties.
Most recently, Kaii-Ziegler supervised the south section of the Community Planning Division of the Prince George's County Planning Department at the Maryland National Capital Park and Planning Commission. He provided oversight to a variety of programs and projects, including the Bowie Sustainability Plan and Public Engagement process, Planning to Plan project, sub region five and six master plans, rural village study, Branch Avenue in Bloom project, and the Westphalia Implementation/ Governance Structure and Stakeholder Work Group.
"Planning and Growth Management is one of the more complex departments in Charles County Government, and therefore, requires an innovative and experienced leader. I look forward to Mr. Kaii-Ziegler's leadership and insight as our newest director," said Mallinoff.
"It's an honor and privilege to have been selected for the position of director of Planning and Growth Management. I am excited to begin working with staff and serving the residents of Charles County," said Kaii-Ziegler.
Kaii-Ziegler has a dual master's degree in public administration and human resource management from Wilmington University in Dover, Delaware, and a bachelor's degree in land use analysis and political science/ military science from Eastern Michigan University in Ypsilanti, Michigan. He is certified by the American Institute of Certified Planners, and a board member of the Growth and Infrastructure Consortium.