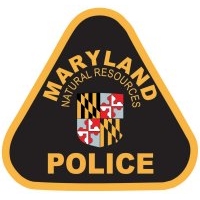 ANNAPOLIS
(May 3, 2016)—The Maryland Natural Resources Police (NRP) today released the following incident and arrest reports. NRP is the enforcement arm of the Department of Natural Resources (DNR). NRP is the only police force aside from the Maryland State Police that has statewide jurisdiction.
Baltimore County man violates lifetime fishing ban
A Baltimore County man who is under a lifetime ban from engaging in commercial or recreational fishing was charged Saturday with harvesting crabs at the mouth of the Patuxent River.
Thomas William Pannebaker, 45, of Essex, could face a year in jail and/or a $25,000 fine when he appears in Calvert County District Court on July 11.
Pannebaker received his lifetime ban in 2003 from a Baltimore County judge after he was caught by Natural Resources Police officers near Essex Skypark and cited for 10 violations, including crabbing with illegal pots and wearing night vision goggles. At that time, Pannebaker had a court record of more than a decade that included eight convictions for crabbing in a restricted area, crabbing without a license, using illegal equipment and crabbing on days when he shouldn't have.
Pannebaker was working aboard a commercial boat when he was caught during a routine inspection.
Calvert County man charged with illegal oystering
A Calvert County man was charged with illegal oystering on Saturday following a lengthy investigation.
Jason Kevin Hoffman, 31, of Lusby, was charged with harvesting oysters during a closed season and selling oysters caught for recreational purposes.
Officers began receiving complaints in January about illegal activities and began conducting surveillance of Hoffman's oyster diving operation.
He is scheduled to appear in Calvert County District Court on July 11. If found guilty, he could be fined as much as $2,000.