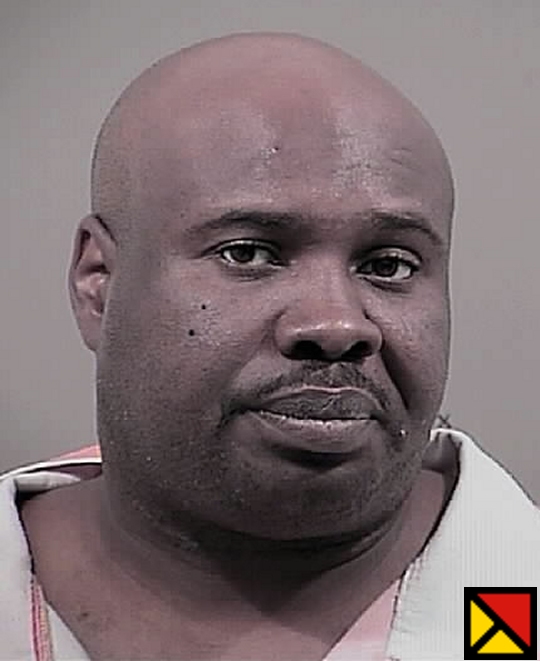 Deangelo Hemsley, 39, of Waldorf, Md. (Booking photo)
LA PLATA, Md.
(April 24, 2016)—Police in Charles County report that a La Plata man was stabbed to death in his home Saturday night. The suspect, who is in police custody, is the victim's son-in-law. The victim has been identified as John Edward Yates, age 71. The suspect has been identified as Deangelo Hemsley, 39, of Waldorf.
Police were called to a single family home in the 12800 block of Yates Place in La Plata for the report of a stabbing at 8:17 p.m. Upon arrival, officers located Mr. Yates inside his house with multiple stab wounds; he was pronounced dead on the scene.
The preliminary investigation revealed the suspect has been separated from his wife for the past six months. She was living with her father, the victim. The suspect arrived at the house, unannounced, looking for his 12-year-old daughter. During that time, the suspect confronted the victim and stabbed him several times. The suspect then forced his daughter—at knife point—into his car. The suspect's daughter was able to get out of the vehicle and escape on foot.
Officers observed the suspect attempting to flee, but they were able to apprehend him.
Hemsley was arrested and transported to the Charles County Detention Center where he was charged with nine crimes in total, which include first-degree murder, first-degree assault, second-degree assault, and kidnapping.
Hemsley was last in criminal trouble in Maryland in 1997 when he had charges of 2nd Degree Assault (guilty) and Malicious Destruction of Property (dropped). In 1998 he faced charges for Disorderly in a Public Place (guilty) and 2nd Degree Assault (dropped).
Detective John Elliott is investigating.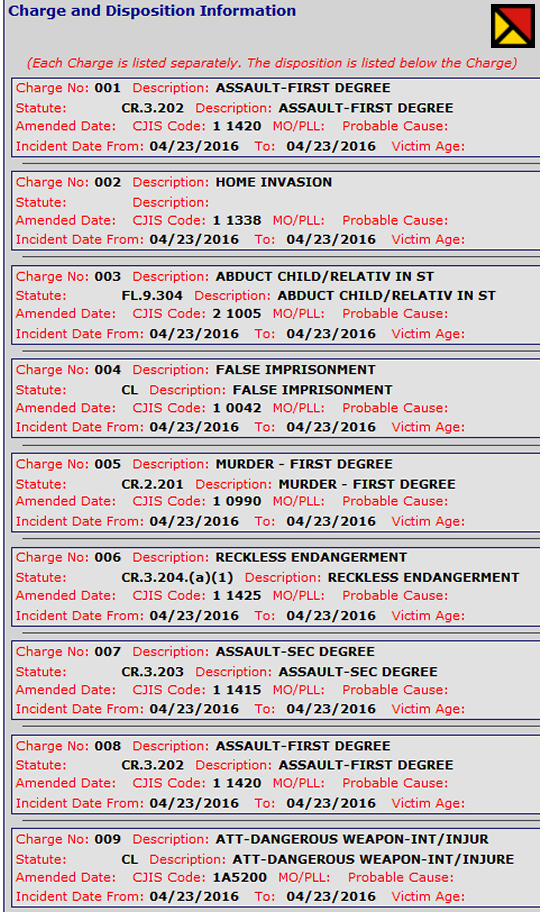 List of charges against Deangelo Hemsley, 39, of Waldorf, Md.