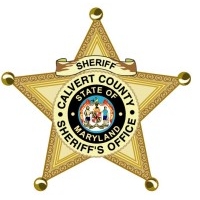 PRINCE FREDERICK, Md.
(April 12, 2016)—The Calvert County Sheriff's Office today released the following incident and arrest reports.
WEEKLY SUMMARY: During the week of April 4 through April 10, deputies responded to 1,420 calls for service throughout the community.
TIKI BAR OPENING: Bob Hall, LLC and Anheuser Busch, working together with the Calvert County Sheriff's Office, Maryland State Police, the Calvert Alliance Against Substance Abuse and the Calvert and St. Mary's Counties Community Traffic Safety Programs are sponsoring a Designated Driver program to be held during the annual opening of the Tiki Bar. The program will run Friday, April 15 and Saturday, April 17 from noon to 10:00 p.m.
Designated drivers who register will win an instant prize ranging from can coolies, sunglasses, coolers, ear buds, Bluetooth speakers, Grill SGT BBQ gift certificates to Blue Crabs Tickets and much more. Designated drivers will sign a pledge card, which will be entered into a drawing for five grand prizes. This year's first prize package is a $1,000 voucher toward a 6 night/7 day cruise for two on Carnival Line plus $200 cash. The second prize will be four Baltimore Orioles Baseball Tickets plus $150 in cash, a $350 total value. Third prize is a $25 Tiki Bar gift card, 1 Night stay at Holiday Inn Solomons and $50 in cash. The fourth prize is also a $25 Tiki Bar gift card, 1 Night stay at Holiday Inn Solomons and $50 in cash. The fifth prize is a $50 Visa card from the CAASA Designated Driver Rewards Program. The registration booth is located near the Tiki Bar entrance.
Sheriff Mike Evans will draw the grand prize tickets during a ceremony at the Sheriff's Office on Monday, April 18th at 1:00 in the afternoon. The public is invited to attend.
The Calvert County Sheriff's Office and Maryland State Police, as well as law enforcement from neighboring jurisdictions, will be conducting DUI saturation patrols throughout the weekend as part of Maryland's "Checkpoint Strikeforce—Over the Limit, Under Arrest" campaign. These enforcement efforts are funded through the State Highway Administration's Maryland Highway Safety Office and will continue throughout the spring and summer months. Areas where a high number of DUI arrests or crashes have occurred in the past will be targeted for enforcement efforts.
STOLEN PROPERTY CASE #16-20161: On April 8, 2016, Deputy G. Gott was alerted of a possible stolen vehicle from Anne Arundel County. Deputy G. Gott attempted to conduct a felony traffic stop on the vehicle. The driver,
Jahmek I. Wright-Anthony, 18, of Clinton
, came to a stop but when he observed additional units assisting, he fled. Mr. Wright-Anthony cut across both south and north bound lanes of MD Rt. 4 and cut through to the access road to H.G. Trueman cutting several citizens off. While attempting to navigate the turn, Mr. Wright-Anthony lost control of the vehicle, went off the road and down an embankment rolling over on its hood and through a wooden fence at the State Park. The driver then fled on foot but then finally complied with the commands. Mr. Wright-Anthony was placed under arrest for possessing stolen property over $1,000.00, fleeing and eluding both on foot and in a vehicle from a uniformed police officer and marked patrol vehicle, and driving without a license. Mr. Wright-Anthony was taken to P.G. Shock Trauma with non-life threatening injuries.
CDS VIOLATION CASE #16-20185: On April 8, 2016, Deputy R. Evans conducted a traffic stop when he observed a vehicle with its right tail light out and a crack in the windshield. Upon contact with the subject, who was later identified as
Ryan C. Carpenter, 31, of Prince Frederick
, there was an odor of burnt and raw marijuana coming from the vehicle. Mr. Carpenter was arrested for CDS possession of 10 Grams + Marijuana.
DISORDERLY CONDUCT CASE #16-20349: On April 9, 2016, Deputy J. Hardesty was dispatched to Spirits and Wine of Calvert, in Prince Frederick, for a disorderly subject.
Benjamin T. Madison Jr., 45, of Capital Heights
, was heavily impaired and asked by an employee of the liquor store to leave the property and refused. Mr. Madison was given numerous opportunities from the officers to leave and was even asked if he needed help walking to the hotel next door to get a room. After all the attempts, Mr. Madison still refused to leave. Mr. Madison was charged with Disorderly conduct; Fail to obey lawful order, and Trespassing. Mr. Madison was transported to the Calvert County Detention Center.
THEFT CASE #16-19900: On April 7, 2016, Deputy T. Mohler responded to Fairwood Drive, in Huntingtown, for the report of a theft. A Trane air handler was stolen from a house under construction between 12:30 p.m. on April 4th and 8:30 a.m. on April 5th.
THEFT CASE #16-20178 AND #20061: On April 8, 2016, Deputy A. Locke was called to Lacrosse Court, in Dunkirk, for a burglary. The victim stated that someone broke into his home on April 7th between 1:00 p.m. and 7:00 p.m. The suspect(s) stole a Zmodo 8 channel security surveillance system, a Chinese vase, a Nikon camera, three bottles of wine, and two bottles of prescription medications. Also, on April 8th, Deputy J. Migliaccio responded to the same address for the report of a theft. A DEWALT Ramset, a DEWALT 18 volt drill, a reciprocating saw, and a wet tile saw were stolen.
THEFT CASE #16-20151: On April 8, 2016, Deputy C. Fox responded to 26th Street, in Chesapeake Beach, for the report of a theft. Sometime between March 27th and April 8th, an unknown suspect(s) entered the residence and stole a Bosch Aquastar tankless water heater from the kitchen.
Disclaimer: In the U.S.A., all persons accused of a crime by the State are presumed to be innocent until proven guilty in a court of law. See: http://so.md/presumed-innocence. Additionally, all of the information provided above is solely from the perspective of the respective law enforcement agency and does not provide any direct input from the accused or persons otherwise mentioned. You can find additional information about the case by searching the Maryland Judiciary Case Search Database using the accused's name and date of birth. The database is online at http://so.md/mdcasesearch . Persons named who have been found innocent or not guilty of all charges in the respective case, and/or have had the case ordered expunged by the court can have their name, age, and city redacted by following the process defined at http://so.md/expungeme.