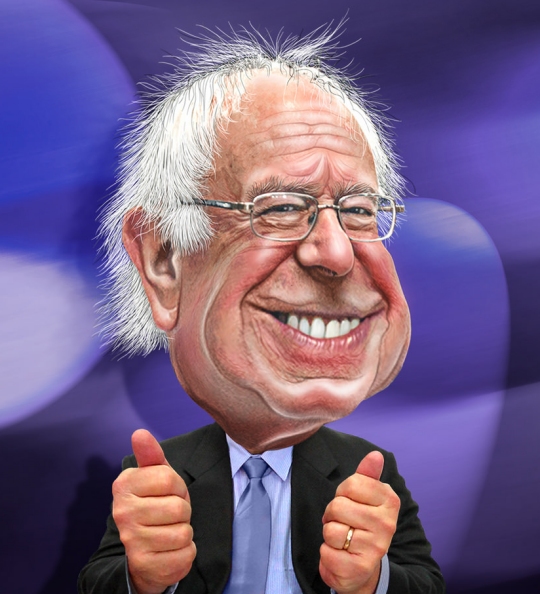 This caricature of Bernie Sanders was adapted from a Creative Commons licensed photo by Nick Solari available via Wikimedia. Created by DonkeyHotey, via Flickr, using Creative Commons license.
WALDORF, Md.
(April 8, 2016)—U.S. Sen. Bernie Sanders' campaign on Friday at 5 p.m. will open its southern Maryland field office. The office is located at 173 St. Patrick's Drive, Suite 104, Waldorf.
The Waldorf office is the fourth Sanders field office in Maryland. Additional offices are located in Baltimore, Rockville, and Ellicott City.
"With three weeks left until the April 26 primary, our campaign is gaining momentum," said Maryland Steering Committee Chair Ben Jealous. "We have cut Secretary Clinton's lead in half. It's clear Bernie Sanders' message of taking on a rigged economy, providing universal health care and tuition-free college is resonating with Maryland voters. We are going to compete for every vote here in Maryland and will open additional field offices in the coming weeks."