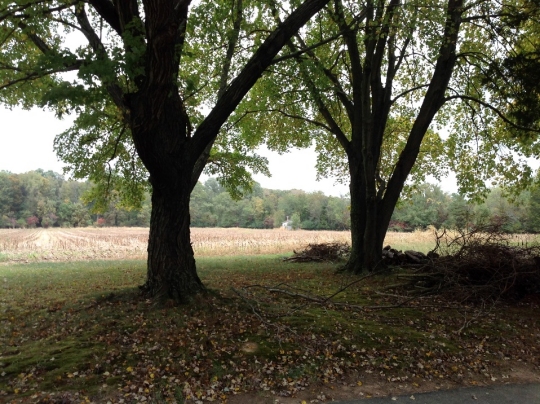 Overlooking the new elementary school site. (Photo courtesy SMCPS)
LEONARDTOWN, Md.
(April 6, 2016)—St. Mary's County Public Schools (SMCPS) has completed the acquisition of 65.49 acres for the next future elementary school. The property is located on Maryland Route 5, south of Great Mills and is located within the Lexington Park Development District and a Priority Funding Area.
SMCPS has been in negotiations on the land for the past 2.9 years, including obtaining approval from the State of Maryland to acquire the parcel.
With the close of escrow, SMCPS will now embark on the planning and design for the future school. The Public School Construction Program is recommending planning approval for the next elementary school as part of the FY 2017 State Capital Improvements Program. Actual construction of the new school will not occur for the next two to three years.
Funding for the purchase was provided by the Commissioners of St. Mary's County as part of the local capital improvements program.
"We believe this new property is a valuable community asset which will serve our community well in the future as an elementary school site to relieve overcrowding in the central portion of the county," said J. Scott Smith, Superintendent of Schools.