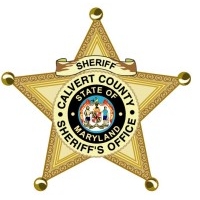 PRINCE FREDERICK, Md.
(April 4, 2016)—The Calvert County Sheriff's Office today released the following incident and arrest reports.
WEEKLY SUMMARY: During the week of March 28 through April 3, deputies responded to 1,404 calls for service throughout the community.
THEFT CASE #16-18133: On March 29, 2016, Deputy R. Kreps responded to Southern Md. Blvd., in Dunkirk, in reference to a theft. A Rigid K-380 Drain cleaning machine was stolen from the victim's front porch between the hours of 6:20 a.m. and 5:30 p.m. on March 29.
ATTEMPTED THEFT AND DESTRUCTION OF PROPERTY CASE #16-18061: On March 29, Deputy M. Trigg responded to Mills Field Lane, in Port Republic, for an attempted theft and a destruction of property report. The victim advised that between March 18 and March 27 an unknown suspect(s) entered the property and attempted to steal the hardtop to a Jeep Wrangler which is kept in the backyard. The hardtop was left upside down, disassembled and the fence was damaged.
CDS VIOLATION CASE #16-18627: On March 31, Deputy A. Locke was conducting a patrol check at the Dash-in located on East Chesapeake Beach Rd. in Owings. He observed a subject slumped forward and not moving in a stationary vehicle.
Nelson G. Peresta, 24, of Owings
, was charged with CDS possession-not marijuana (Heroin) and CDS possession paraphernalia. Mr. Peresta was transported to the Calvert County Detention Center.
CDS VIOLATION CASE #16-18972: On April 2, Deputy M. Trigg responded to the intersection of Route 2 and Kent Road, in Sunderland, for a motor vehicle accident. The driver,
Ryan L. Ogle, 32, of Lothian
, was charged with CDS possession with intent to distribute a Narcotic, CDS possession-not Marijuana (Oxycodone) and CDS possession-not marijuana (Oxycodone, Buprenorphine, Naloxone, Alprazolam).
CDS VIOLATION CASE #16-118911: On April 2, Deputy A. Curtin responded to the area of 2nd St. and Erie Ave., in North Beach, for the report of a suspicious vehicle. The vehicle was parked in the middle of the roadway and the two occupants were standing on the outside of the vehicle.
Matthew T. Brann, 25, of Mechanicsville
, was charged with CDS possession paraphernalia and
Erica J. Cox, 23, of Chesapeake Beach
, was charged with CDS possession paraphernalia and disorderly conduct. They both were transported to the CCDC.
Citizens with information on any of the reported crimes above, or any criminal activity in Calvert County, who wish to report it anonymously can now access the Calvert County Crime Solvers website via http://so.md/calvertcrimesolvers. Information leading to the arrest and conviction of a suspect could result in a $1,000 reward.
Disclaimer: In the U.S.A., all persons accused of a crime by the State are presumed to be innocent until proven guilty in a court of law. See: http://so.md/presumed-innocence. Additionally, all of the information provided above is solely from the perspective of the respective law enforcement agency and does not provide any direct input from the accused or persons otherwise mentioned. You can find additional information about the case by searching the Maryland Judiciary Case Search Database using the accused's name and date of birth. The database is online at http://so.md/mdcasesearch . Persons named who have been found innocent or not guilty of all charges in the respective case, and/or have had the case ordered expunged by the court can have their name, age, and city redacted by following the process defined at http://so.md/expungeme.