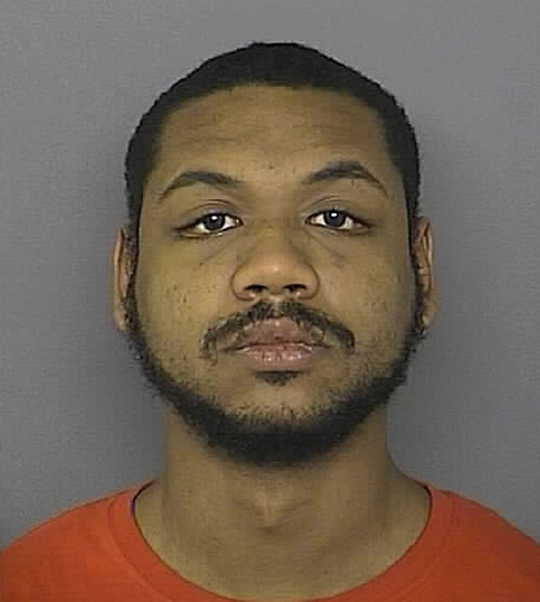 Divon James Chase, 25, of Lexington Park, Md.
LEONARDTOWN, Md.
(March 22, 2016)—Divon James Chase, 25, of Lexington Park, was been charged with animal cruelty for allegedly abusing a dog. Chase was issued a criminal summons on Monday, March 14.
On March 14, Corporal E. O'Connor responded to the area of JD Court and Great Mills Road for the report of a subject beating a puppy. According to witnesses, a small dog dashed across all lanes of Great Mills Road to an area near the Chesapeake Public Charter School. Several independent witnesses allege they observed the suspect "sling the dog over his shoulder and slam the dog to the ground on its head." Witnesses also said that the man continued to punish the small dog by dragging and kicking it.
As Corporal O' Connor continued her investigation she was able to identify the suspect as Chase. As a result of her investigation, she made an application for charges to the District Court Commissioner that same evening.
Chase is currently awaiting a hearing in the District Court.
Police notified Animal Control which will review the incident to determine if further action is required.
Any other citizens who may have witnessed this incident are encouraged to contact the Sheriff's Office at 301-475-8008.